Top 10 best-selling practitioner resources
Posted 24 November 2014 by
OPP
Last week we launched the new online shop, part of our ongoing programme of customer-focused website enhancements. Available in English, German, French, and Dutch, it enables customers to review and re-order any previous online transactions, offers additional payment options, and provides parcel tracking.
To celebrate the launch of the shop we thought it would be useful to highlight the most popular resources that have been purchased through our online ordering during 2014. These are the items that our customers find most useful (along with the many popular reports ordered by practitioners via OPPassessment). How many of them are in your portfolio of essential resources?

Perennial best-seller – the classic introduction to MBTI type. Available in 14 different languages, in print and eBook formats.

Contains all you need to facilitate a workshop on the constructive use of conflict at work - including administration and scoring to create an individual's TKI profile.
Indispensable resource to support individual and group MBTI feedback.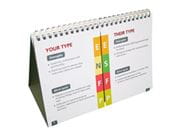 Useful in day-to-day office life, this desktop resource enables people to compare and contrast their preferences with a colleague's or a client's.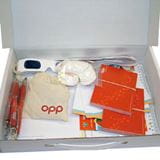 Containing all the materials you need to bring Type feedback sessions to life as a foundation for ongoing development.

The superlative guide to managing stress via an understanding of MBTI type.

The essential companion resource to support individual and team interventions to build better relationships.

Offers invaluable insight into how others deal with workplace stress, conflict, change and work styles.

Shows how, when used in a team context, the power of the MBTI process can be multiplied to the benefit of everyone.

Equips leaders to boost their effectiveness by developing an authentic strengths-based style.