Self-awareness
Self-awareness tests
Are you making the most of your strengths and interests?
What about the people and teams in your organisation – are they?
How does self-awareness improve performance?
When people can play to their strengths and interests, they feel more fulfilled and engaged with what they do. This has a direct effect on performance. But how do people learn about their strengths and interests? How can we help to realise potential?
One route is through self-awareness.
Our research found that people with increased self-awareness feel more confident, and feel that they make better decisions and make better use of their strengths (Type and Self-Awareness, OPP Ltd, 2017).
Self-awareness helps people to understand:
Why they behave the way they do
What they need to do differently to improve a situation
Why other people behave the way they do
This understanding improves interactions between people, which raises performance levels. The benefits to the workplace are obvious: individuals perform better and see their wellbeing increase. Organisations improve their performance and become better places to work.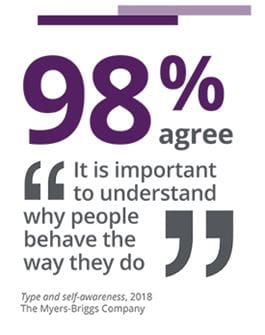 Self-awareness: the next steps
What do you need to get yourself – or a team or a client – started on the road to self-awareness?
Here are some introductory materials.
---
Quick guide
Download
our short, accessible introduction to self-awareness – nothing heavy, we promise.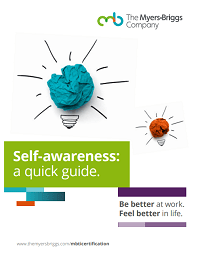 ---
Infographic
Get the headline findings from our research in a bold infographic.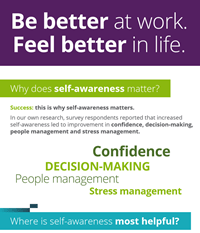 ---
Blog
Check these three blog posts for more information and discussion on self-awareness:
How can we help?
We offer a wide range of solutions to support you in developing self-awareness.
Call us on 01865 404500 or get in touch below