Type Dynamics in Coaching: a deep dive using the MBTI
Type Dynamics in Coaching: a deep dive using the MBTI®
Unfortunately this in-person training course is on hold but we are offering an online version – please see the dates at the bottom of this page. Alternatively, please check our training calendar for details or contact us if you have any questions.

Add depth to your coaching expertise using type dynamics
Deepen and enhance your coaching conversations using the MBTI framework and type dynamics theory.

You will use practical tools to gain direct experience in applying type dynamics to different coaching issues. Those issues include understanding strengths, developing communication skills, and increasing awareness of responses to everyday stress and to extreme stress.
This course is one of a pair of complementary courses to support your coaching practice. Whilst this course takes a deep look at type dynamics and coaching, our other course Coaching and MBTI: tools and techniques takes a broad look at the application of Type in coaching.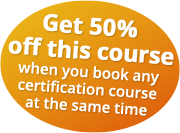 1-day virtual workshop plus 1.5 hours e-learning pre-work on type dynamics (Equivalent to ~9 CPD hours)
The typical challenges each dominant function can face, and strategies to manage them
How to raise awareness of the role of the auxiliary function for a coachee, and how to manage the resulting influence on thinking and behaviour
How to coach people to recognise how stress impacts them, and to apply type dynamics to manage their reaction to stressful situations
How to use the power of the core quadrants model in coaching
I was so pleased that I finally learnt how to listen to the types and language used whilst coaching. But more importantly my coaching preference as it relates to type and how this can impact on the coaching process.
Barbara Emanuel, Training and Development Manager. Walsall Healthcare NHS Trust
Coaching Cards: Type Dynamics
Coaching workshop user's guide
This workshop is delivered by an The Myers-Briggs Company consultant with in-depth experience of using and interpreting the MBTI instrument.

Develop confidence to get the result you want – the training has been structured to include practical exercises that consolidate your learning. The takeaway resources help you to apply type dynamics more effectively
Support lasting behavioural change in your coachees – help individuals to understand the source of their challenges and how to overcome them
Promote wellbeing in your coachees – develop their awareness of personal strengths, their typical responses to stress, and how to manage stress effectively
MBTI-qualified practitioners who have some experience of coaching
MBTI practitioners who use coaching skills as part of their work
Join a public programme – see the calendar below to book on a course in the UK. Based outside the UK? Find your local training partner.
Hold or join an in-house training programme - can't find a date in our public schedule that works for you - or want to train several people within your organisation at the same time? Find out more about in-house training.
Filter by date:
Select courses starting between
Filter by location:
Calendar
Select courses starting between
05 Oct 2023

£495.00 ex VAT
Call +44 (0)1865 404610 to check availability