Introduction to Type and Innovation - eBook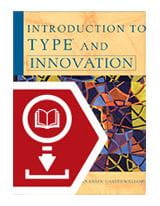 MB6185e
Introduction to Type and Innovation - eBook
Tap into MBTI® type and bring innovation to the workplace
Find out how type can help drive the process of innovation. The eBook format is ideal for working in virtual situations, delivering a pdf direct to clients.
Why it's useful
Research confirms that there is a link between personality type and innovation and that each of the sixteen MBTI types is critical to the innovation process. Introduction to Type and Innovation highlights the differences in how people define innovation, revealing why some phases of the innovation process feel comfortable, while others feel awkward and tiring. It enables you to develop type-friendly techniques that play to individual strengths in the innovation process, and shows how type-stretching techniques enable people to work "out of preference" and bring fresh perspective.
Who it's for
This eBook is for any organisation seeking to apply type theory to power continuous innovation. It is equally indispensible for individuals looking to improve their innovation potential by harnessing the insights that can be gained from understanding personality types.
How to use it
This guide contains coaching tips for working with clients on improving innovation, enabling you to devise an action plan on the worksheet (included), and act on the various suggested steps for enhancing strengths.
What's inside?
Defines innovation not as creative ideas, but as the implementation of those ideas
Looks at the connection between the 'Ideascape' and 'Typescape', and how these interact in the priocess of innovation
Sets out the four phases of the innovation process - defining, discovering, deciding and delivering
Looks at each of the 16 MBTI types in relation to innovation
Contains guidance for action plans, to help embed a commitment to continuous and consistent innovation
Related products
Apply MBTI insights to other common challenge areas.