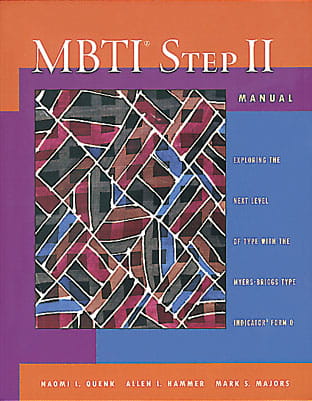 MB0180
MBTI® Step II Manual - European Edition
Practical resource of interpretation tips & applications.
This comprehensive MBTI manual, with a foreword by Peter Myers and Katharine Myers, includes technical information to help consultants gain a thorough understanding of Form Q and its appropriate use.
The manual also offers interpretation tips and applications. Using this resource, consultants will be better able to assist clients in applying their Step II results to their work and personal lives..