Using Type in Selling: Building Customer Relationships with the MBTI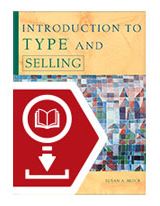 MB0216e
Using Type in Selling: Building Customer Relationships with the MBTI eBook
A great resource for developing sales professionals
An understanding of type can help sales people to approach customers, gain information and build strong relationships. The eBook format is ideal for working in virtual situations, delivering a pdf direct to clients.
This eBook provides techniques for estimating a client's 'type mode', based on behavioural and language cues.
Related products
Apply MBTI insights to other common challenge areas.