International Women's Day: Increasing awareness, supporting, and connecting
Posted 08 March 2022 by
2021 by Melissa Summer, The Myers-Briggs Company
"Imagine a gender equal world. A world free of bias, stereotypes, and discrimination. A world that is diverse, equitable, and inclusive. A world where difference is valued and celebrated. Together we can forge women's equality. Collectively we can all #BreakTheBias."
-www.internationalwomensday.com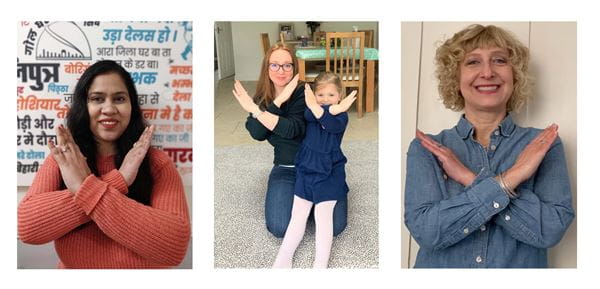 At The Myers-Briggs Company, we're celebrating International Women's Day (March 8) and Women's History Month (US, March) throughout the month. And we start with the founders of the world's most popular personality assessment: the Myers-Briggs Type Indicator.
Katharine Cook Briggs and Isabel Briggs Myers—pioneers of personality psychology
The MBTI® assessment was developed by Katharine Cook Briggs and Isabel Briggs Myers, both highly educated college graduates who employed the scientific method in creating the assessment in the 1940s.
As women in the field of psychology at that time, they faced harsher skepticism than the men around them. They combatted criticism of the personality assessment, its methods of development, and their own lack of formal training, and, of course, encountered gender bias.
Briggs earned a bachelor's degree with honors in agriculture from the Michigan Agricultural College (now Michigan State University). Myers achieved a bachelor's degree with honors in political science from Swarthmore College in Pennsylvania. When the MBTI assessment was initially being developed (mid 1940s to 1950), only 3–5% of women and 5–7% of men held a bachelor's degree in the United States.
But Briggs and Myers persisted. They spent years studying Swiss psychiatrist Carl Jung's theory of psychological types and joined the ranks of people like Thomas Edison, Jane Goodall, and Steve Jobs who made lasting contributions to their fields despite having no formal training.
Myers worked with the Educational Testing Service, a major assessment publisher in Princeton, New Jersey, who helped develop the MBTI assessment and publish it in 1962.
In later years, Myers also worked closely on MBTI research projects with Dr. Mary McCaulley, a clinical psychologist at the University of Florida.
You can learn more about Briggs and Myers here.
Though these women probably faced more doubts and criticism from their colleagues than other white women might face today in the same situation, we should acknowledge another type of doubt that surfaces internally.
And it can be just as difficult to battle.
Overcoming imposter syndrome
What is imposter syndrome or imposter phenomenon? If you've ever felt like you don't belong somewhere because you aren't experienced or qualified enough, you've probably felt imposter syndrome. It causes you to doubt your abilities and leaves you feeling like a fraud or imposter.
Many women experience imposter syndrome.
According to the APA (American Psychological Association), imposter phenomenon was first described by psychologists Suzanne Imes, PhD, and Pauline Rose Clance, PhD, in the 1970s. It occurs among high achievers who are unable to internalize and accept their success and often attribute their accomplishments to luck rather than to ability, and fear that others will eventually unmask them as a fraud. At first, they thought it was unique to women but since then research has revealed that men experience imposter syndrome as well.
"Differing in any way from the majority of your peers—whether by race, gender, sexual orientation or some other characteristic—can fuel the sense of being a fraud" the APA article states. For years, this has applied to women in business, academia, and more who find themselves the sole representative of their gender.
Is there any remedy to imposter syndrome?
The same APA article recommends talking to your mentors, recognizing your own expertise, remembering your accomplishments, and moving away from a perfectionist mindset.
Some employees at The Myers-Briggs Company shared their own experience battling imposter syndrome:
"Yes, I experience imposter syndrome, but I am not sure this will ever change. However, appreciating that imposter syndrome is a very common, shared experience, and talking about it with others, gives me a sense of perspective. I try to reframe the imposter syndrome as my own self-awareness that I can always learn more and improve myself, and that this is a positive thing." Caroline Fry, Senior Product Manager
"When I have doubts in my abilities, I remind myself that there are reasons why I'm in the position that I'm in. I also remind myself that I'm not expected to know everything and it's important to acknowledge when you don't know something so you can learn it." Jennifer Ng, Associate Marketing Manager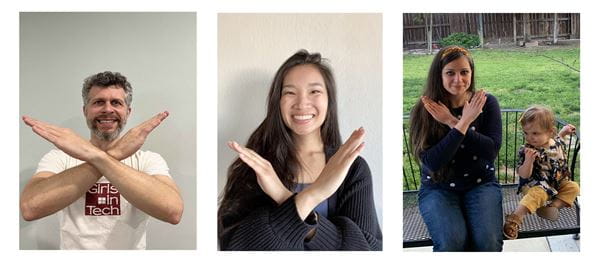 Another way to counter imposter syndrome is to focus on inclusion (because most people aren't as inclusive as they think they are). A recent article in Harvard Business Review by Ruchika Tulshyan and Jodi-Ann Burey shares this about imposter syndrome:
The concept, whose development in the '70s excluded the effects of systemic racism, classism, xenophobia, and other biases, took a fairly universal feeling of discomfort, second-guessing, and mild anxiety in the workplace and pathologized it, especially for women. The answer to overcoming imposter syndrome is…to create an environment that fosters a number of different leadership styles and where diversity of racial, ethnic, and gender identities is viewed as just as professional as the current model.
Want to learn more? Check out TED's fighting imposter syndrome playlist of videos here.
Calming down the chatter of the internal negative voice can be difficult for anyone, even those women at the highest end of the achievement spectrum. Often, it's easier for women to encourage, support and point out the positive qualities of others than it is to do the same thing for yourself.
And sometimes, that support can change the trajectory of another person.
Why is it important to support women?
We asked women throughout our organization why it's important to support other women. Here's what they had to say:
"I think it's crucial to remember that we succeed together as women and supporting each other is a key factor in contributing to our overall success. It's also about building an inclusive collaborative culture and women are vital to that outcome, as well as providing a tremendous amount of inspiration, leadership, courage, and contributions."
Nicole Trapasso, VP of HR and OD, US
"There's this quote I like that I think is essential: 'Empowered women empower women.' We all need to support one another in a deep and intersectional way. It's being an ally, by ensuring you can use your advantage/privilege to raise the profile of others, to champion them while consistently supporting personal autonomy, education, and respect."
Liane Hawthorne, Director of Sales & Customer Support, Europe
How is The Myers-Briggs Company celebrating women and their achievements?
Our Women+ At Work support group is hosting a panel in celebration of Women's History Month and International Women's Day. We are bringing together a group of women to learn from the experiences and challenges they will share while celebrating their achievements—both at work and outside of work. They are also creating an email series for each week of the month that will focus on different topics to highlight helpful resources, as well as women in history who have made an impact on society.
Want to read more?
Stress, gender, and leadership: A research study from The Myers-Briggs Company
Webinar: How understanding personality can promote diversity and inclusion
Forbes Magazine: Unconscious Personality Bias Keeps Women From Leadership -- And Costs Companies