Top 10 Leadership Development Books
Posted 05 March 2020 by
The Myers-Briggs Company
If you're the parent of primary school-aged children you may know March 5th as World Book Day. A registered charity with a mission to give every child and young person a book of their own, World Book Day is a celebration of authors, illustrators, books and (most importantly) reading. In fact, it's the biggest celebration of its kind, designated by UNESCO as a worldwide celebration of books and reading, and marked in over 100 countries globally.

To mark this fun and educational event, we asked The Myers-Briggs Company's Professional Services team to tell us about the books they value most and take inspiration from when working with leaders and leadership teams. If they haven't already, we hope these will inspire you too!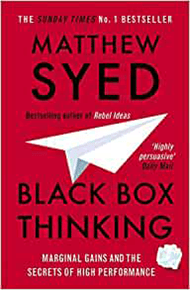 1. Black Box Thinking by Matthew Syed
Nominated by Claire Bremner, Principal Consultant (UK)

Why Black Box Thinking is recommended
Syed has deftly woven together a narrative about how being prepared to learn from our mistakes is how success really happens. The book is enormously compelling, both because of the many varied real-world examples (from life and different organizational settings) he refers to, and the cutting-edge research on marginal gains, creativity, grit and growth mindset that he uses as the basis for his arguments.

How Black Box Thinking has inspired Claire
"The insights have already inspired me to feel differently about critical feedback. I was also able to weave some of the concepts into a recent senior leadership team development event, in the context of creating psychological safety and embracing failure and mistakes."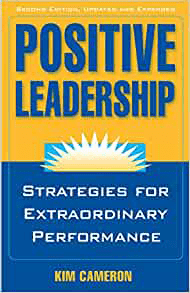 2. Positive Leadership by Kim Cameron
Nominated by Ruth Patel, Principal Consultant (UK)

Why Positive Leadership is recommended
This book gets leaders thinking about the benefits of creating a positive organizational climate without ignoring difficulties or challenges. It is peppered with empirical support and practical examples rather than being one leader's view of what good leadership looks like. It is also wonderfully compact!

How Positive Leadership has inspired Ruth
"I have applied these principles countless times during leadership coaching and leadership development programmes. It gets leaders to think about the culture that they create in terms of where they place their focus and how they feedback about learning and growth from challenges and failure."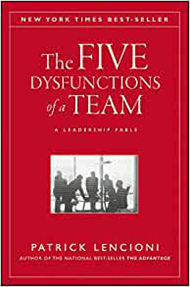 3. The Five Dysfunctions of a Team by Patrick Lencioni
Nominated by Sherrie Haynie, Director, Professional Services (US)
Why The Five Dysfunctions of a Team is recommended

This book addresses a challenge faced by many leaders: how to improve team functioning and ultimately impact business results. It outlines the underlying issues of a dysfunctional team, acknowledges these distinct dysfunctions, and explores how to attend to the root causes of dysfunction.
How The Five Dysfunctions of a Team has inspired Sherrie

"Many of the leaders we work with struggle to know how best to develop their teams with business results in mind. I find this framework very useful to guide them through the stages needed to address and resolve their dysfunctions. For example,
this executive leadership team
were struggling to blend two cultures after a merger. They were experiencing all of the dysfunctions – from lack of trust, conflict and accountability – resulting in poor communication and negative impact on business results."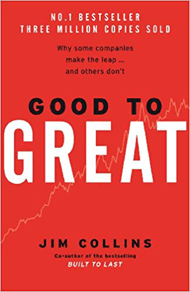 4. Good to Great by Jim Collins
Nominated by Alice King, Head of European Professional Services Delivery (UK)

Why Good to Great is recommended
This book really gets leaders thinking about their role in delivering results through people, never compromising and staying consistent to the central purpose of your organization. What's more, it is derived from data on highly successful organizations with sustained performance.

How Good to Great has inspired Alice
"One of our clients has been using it as part of their strategy work and so we've been applying many of the principles to the team development work we are doing with them, with particular reference to sticking to your core area of competence."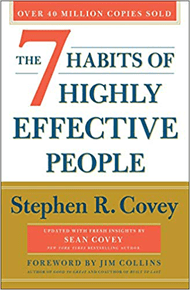 5. The 7 habits of highly effective people by Steven R. Covey
Nominated by Ben Vernazza, Principal Consultant (UK)

Why The 7 habits of highly successful people is recommended
This book provides insightful, daily habits and ways of thinking that are useful for solving personal or professional problems. Although they may sound like common sense, they are a good reminder of useful practices that contribute to success.

How The 7 habits of highly successful people has inspired Ben
"I've referred to aspects of this when coaching and working with leaders, for example from looking at prioritizing and being purposeful, to referring to responsibility during building resilience sessions."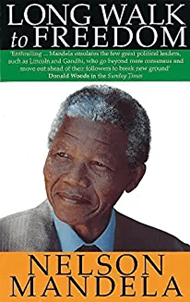 6. Long Walk to Freedom by Nelson Mandela
Nominated by Audrey Costalin, Professional Services Manager (France)

Why Long Walk to Freedom is recommended
It is a great example of natural leadership played out in a biography. Leaders need to be guided by strong beliefs so the people around them feel their authenticity – that's one of the key qualities of a great leader.

How Long Walk to Freedom has inspired Audrey
"It's inspired me to work in a congruent and authentic way within my MBTI type and belief system – whether I'm in the training room, facilitating leadership groups, or coaching."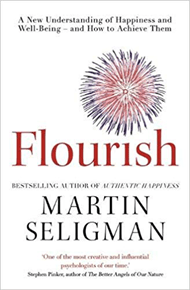 7. Flourish by Martin Seligman
Nominated by Rob Charlton, Principal Consultant (UK)
Why Flourish is recommended
This book sets out a positive psychology framework that widens the goal from simply striving for 'happiness' to the wider concept of well-being. It also provides a summary of evidence-based approaches to enhancing well-being as well as the benefits of focusing on well-being.
How Flourish has inspired Rob
"Flourish drives my thinking in any conversations about well-being, and as such has been reflected in my design of resilience-based workshops. It sets out the PERMA model, so is aligned to how we think about well-being, and offers practical ways to help people to flourish."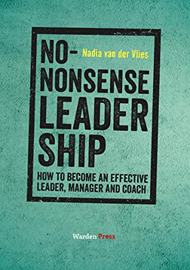 8. No Nonsense Leadership by Nadia van der Vlies
Nominated by Mayke Goossens, Trainer and Consultant (The Netherlands)

Why No Nonsense Leadership is recommended
This is a simple, practical handbook that truly tells you how to start working on a no-nonsense coaching leadership style. It helps you recognize and bypass your reflexes and pitfalls, and teaches you coaching skills and easy-to-use conversation techniques. The practical pointers and real-life examples in this book enable you to immediately put it all into practice.

How No Nonsense Leadership has inspired Mayke
"I've used the part about giving feedback in a session for one of our clients and we created a carousel exercise, which was very well received."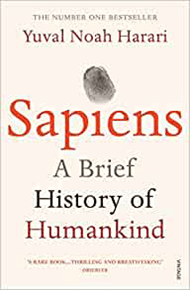 9. Sapiens: A Brief History of Humankind by Yuval Noah Harari
Nominated by Martin Boult, Senior Director Professional Services & Psychologist (Australia)
Why Sapiens: A Brief History of Humankind is recommended
This book provides a fascinating summary of human development through the ages, offering leaders with a perspective of what has and still influences human behaviour in our personal lives, work lives and human societies.

How Sapiens: A Brief History of Humankind has inspired Martin'
"I've been inspired but the book as it includes research findings illuminating the origins of dozens of practices we all take for granted, including modern diets, nation-states, the use of a 24 hour clock, money, modern corporations, religion and the health of modern humans."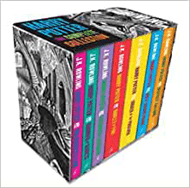 9 3/4. The Harry Potter Series by J K Rowling
Nominated by Helen Rayner, Lead Consultant (UK)
Why the Harry Potter Series is recommended
Harry has survived against the odds. He is brought up in an abusive environment and while developmental psychologists would likely give him a poor prognosis, he turns into a healthy teenager/adult, albeit with a penchant for rebelliousness/rule breaking. With nurturing and mentoring, Harry and his friends rise up against the establishment and defeat evil.
How the Harry Potter Series has inspired Helen
"To quote JK Rowling, 'It is a curious thing, Harry, but perhaps those who are best suited to power are those who have never sought it. Those who, like you, have leadership thrust upon them, and take up the mantle because they must, and find to their own surprise that they wear it well.' We do not always seek leadership, and when we do, our own stories/narratives can get in the way."
10. The Four Obsessions of an Extraordinary Executive by Patrick Lencioni
Nominated by Rachel Cubas-Wilkinson, Senior Consultant (USA)

Why The Four Obsessions of an Extraordinary Executive is recommended
This is a simple, practical handbook that truly tells you how to start working on a no-nonsense coaching leadership style. It helps you recognize and bypass your reflexes and pitfalls, and teaches you coaching skills and easy-to-use conversation techniques. The practical pointers and real-life examples in this book enable you to immediately put it all into practice.

How The Four Obsessions of an Extraordinary Executive has inspired Rachel
"I've used the part about giving feedback in a session for one of our clients and we created a carousel exercise.....which was very well received."