Be better at work, feel better in life
Posted 11 June 2018 by
OPP
Self-awareness is increasingly understood to be a major factor in our lives. It helps us achieve success both in and outside of work and contributes to improvements in
confidence

decision-making

leadership

coaching, and

stress management
Visit our self-awareness page for research stats – plus download the latest guide to help you and your clients be better at work and feel better life.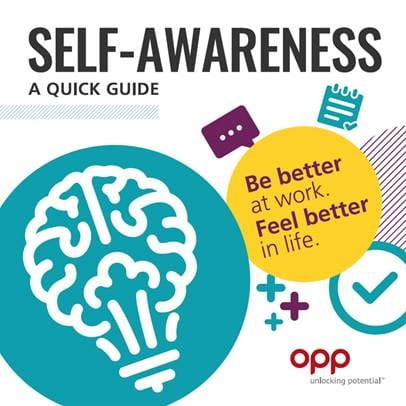 See what OPP Lead Consultant, Helen Rayner, has to say about self-awareness in these blogs
Have questions about developing self-awareness? Complete the form located on the self-awareness page or give us a call.