Financial Appraisal Candidate Bundle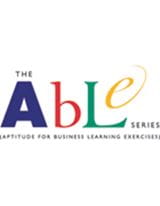 AB0505
Financial Appraisal Candidate Bundle
Candidate Bundles contain new copies of the materials that are used by the candidates every time they take an assessment.
Everything that is used by a candidate is resupplied to keep you topped up and to keep your ABLE set complete. The material used by the candidates is always presented with the associated leaflets and instructions to ensure every assessment is fully supported.
Financial Appraisal Preview leaflet (Pk 10) – consumable
Preview Leaflets are to be distributed to each candidate prior to the assessment being undertaken. It will enable them to understand why the tool is being administered, how the assessment works and what to expect. It also answers all necessary questions and how to undertake the assessment.
Financial Appraisal Question booklet (Pk 10) – consumable (not available for individual purchase)
Each candidate records their results and findings in the Question and Answer Booklet, which must be new and unused in every case. The Financial Appraisal Guidance Booklet must be used in conjunction with the Question and Answer Booklet and the assessment cannot be administered without this. Once the assessment is finished, the Financial Appraisal Scorekey is used to quickly and efficiently mark the candidate's responses and to obtain the final score. 
Financial Appraisal Administration Instructions - required by the invigilator
Administration Instructions set out the precise rules and procedures that are used to keep the delivery of every assessment identical. Follow the instructions and deliver every appraisal consistently.