Digital badges
Posted 29 May 2015 by
Robert McHenry - Chairman at OPP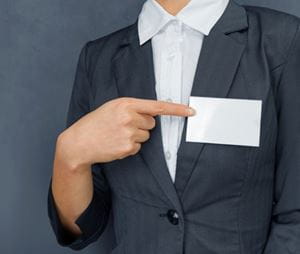 How do you best represent yourself to potential employers? How do you bring your professional reputation to the forefront? Up to now, the answer has been to craft and polish a CV. However, we know that prospective employers are likely to spend just eight seconds reading each CV submitted with a job application. The new way to get yourself noticed is to display your qualifications on a site like LinkedIn with the use of digital badges.
A digital badge is the electronic equivalent of the paper certificate. There are currently 14 million of them on LinkedIn (up 100% from a year ago) and among the top five issuers are technology companies like Microsoft, Cisco and PMI (Project Management Institute).
LinkedIn is clearly hoping to lure more of the world's 3.3 billion professionals to become members by making it easier for individuals to post their badges to their profiles through its new "Add to profile" facility. It makes the claim that members with certifications are six times more likely to have profile views. Self-posting has limits. Individuals have been known to lie about their qualifications. Moreover, unless the certification is well recognised, as those from Microsoft undoubtedly are, employers or collaborators are not going to be able to estimate their value. That means that the badges need to have an online link back to an organisation that can verify their value and authenticity.
Intermediaries such as Pearson Vue with its Acclaim website have recently launched verification systems that are intended to help employers, badge issuers and LinkedIn members. Adobe and Microsoft's Sales Academy are among the badge issuers who have signed up for Acclaim's services. A badge from Acclaim has data available within it that tells you what it took to earn the credential represented by the badge as well as the evidence and industry standard that support the credential earned.
To date, almost all the badges on LinkedIn represent hard skills. The next phase of the badging enterprise is going to involve the measurement of soft skills, such as cooperative teamwork or ability to work under pressure.
The CareerClover website contains lots of information about soft skills competency badges and how to obtain them. CareerClover gives people the opportunity to complete a personality questionnaire free of charge, at the end of which they can register with Acclaim and be issued with up to six badges representing their top soft job competencies. An email from Acclaim will tell them which competency badges have been awarded and give them the option of posting any number of these badges to their LinkedIn profile.
The adoption of badges to represent macro and micro credentials is going to shake up the recruitment as well as the credentialing industry. With the right search tools, employers will find it much easier to carry out their own talent searches. The value of credentials will be tested too. The market will decide which qualifications and credentials are likely to get you the better jobs, the higher salaries and the most advancement in your career. Data on all this will become available from activity on sites such as LinkedIn. According to Dan Shapero, VP of Talent Solutions and Insights at LinkedIn, "quantifiable certification ROI" tied to salary and career outcomes is one of the measures LI aims to make available by 2020.
This is the future.