The quick path to deeper team insights with MBTI Step II
Posted 20 March 2015 by
Penny Moyle - CEO at OPP
If you saw my 'Serious fun in L&D' blog posts* at the end of last year, then you'll know that I'm passionate about creating ways to make learning and development with the MBTI framework high impact and 'sticky'. To help MBTI practitioners do just this, OPP is developing a range of new resources to support your work.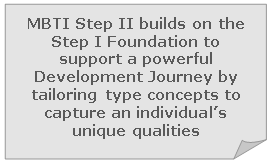 As a part of this initiative we've designed several fun ways to share your type, including the very popular Typies and Personal Typies. Our latest innovation in this series is the Team Typies. These pictograms build on the Personal Typies concept, also using a word cloud to illustrate MBTI Step II facet scores – but this time, at a team level.
For each team, two Team Typies are generated: the Team Identity and the Team Flipside. As you might expect, the Team Identity captures everything that is characteristic about a team. We chose the name Team Flipside very carefully, to capture the idea that this is like two sides of the same coin – for every strength and characteristic that we enjoy, there is always another side that risks being neglected.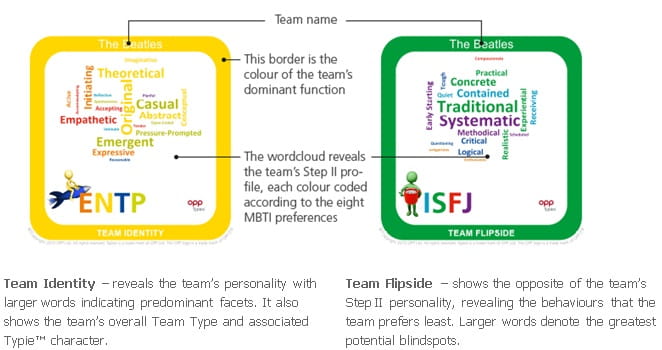 Like the Typies and Personal Typies, the Team Typies are free to download. We expect teams will find creative ways to use them – maybe creating a poster or mugs with their Team Identity proudly displayed. Or using the Team Flipside image as a handy reminder to consider perspectives that they might otherwise forget.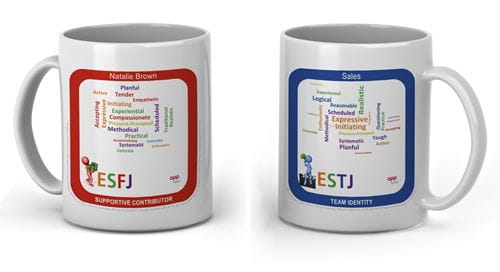 Within the Team Typies application, there is another set of useful practitioner resources – Team Profiles. These plot the Step II facet scores for each team member to create the preference distribution of a group or team, making it easier than ever for a practitioner to facilitate group exercises with the MBTI Step II assessment.
Eight Team Profiles are automatically generated: one for the five facets in each of the four MBTI Step I dimensions, and four relating to specific business issues – communication, decision-making, managing change and managing conflict. These free Team Profiles are the individualised versions of the Facet Posters and Business Applications Posters, also newly released.
Our recently revamped MBTI Step II Qualifying Programme introduces new exercises and approaches utilising all of these new resources. Our goal is to enable you to bring home the learning points revealed by the MBTI Step II assessment in fun, high impact and 'sticky' ways – enhancing both individual and team performance.
If you want to know more about how you can easily bring Step II to life for individuals, groups and teams, tune in to one of our upcoming free webcasts, where Gil Parsons and I will be showcasing these latest innovations both for existing Step II users and those new to Step II. We are also pleased to announce that we will be hosting an MBTI Users Conference on 19 June 2015, which will include a keynote address by leading Step II guru and author, Dr Jean Kummerow.
* Time to have some serious fun in L&D part 1, Part 2, Part 3: Typies, Part 4: Personal Typies