MBTI type and seasonal shopping – Christmas cheer or Christmas chore?
Posted 06 December 2013 by
OPP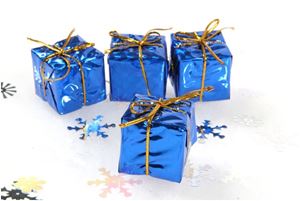 Some people leave their Christmas shopping until the last minute, while others have had everything sorted since the previous January sales. Some enjoy working through their Christmas lists amongst the buzz of high street shoppers, while others prefer facing the Christmas consumer blow-out online.
We know a bit about how Type relates to what you get out of Christmas, but to what extent can your Christmas shopping habits be predicted by the MBTI® instrument? Our research shows that 40% of people with a Perceiving preference are likely to still be shopping on Christmas Eve; but what does your whole type suggest? To improve the Christmas shopping experience for all concerned, we have come up with these guidelines for each of the 16 four-letter MBTI types. Santa points out that each one should be taken with a pinch of salt...