The sporting elite: which personality characteristics contribute to sporting success?
Posted 14 August 2013 by
Betsy Kendall, Chief Operating Officer, OPP, and Fiona Young, R&D intern, OPP
With Andy Murray clinching victory in the Wimbledon final, the England cricket team winning the Ashes, Chris Froome becoming the second British winner of the Tour de France and Christine Ohuruogu scooping gold in the 400m at the World Athletics Championships, it's been another great summer of British sporting success. Of course, physical prowess and natural sporting ability are essential ingredients for elite athletes, but here we consider which personality traits might make the difference between the good and the great in the sporting world.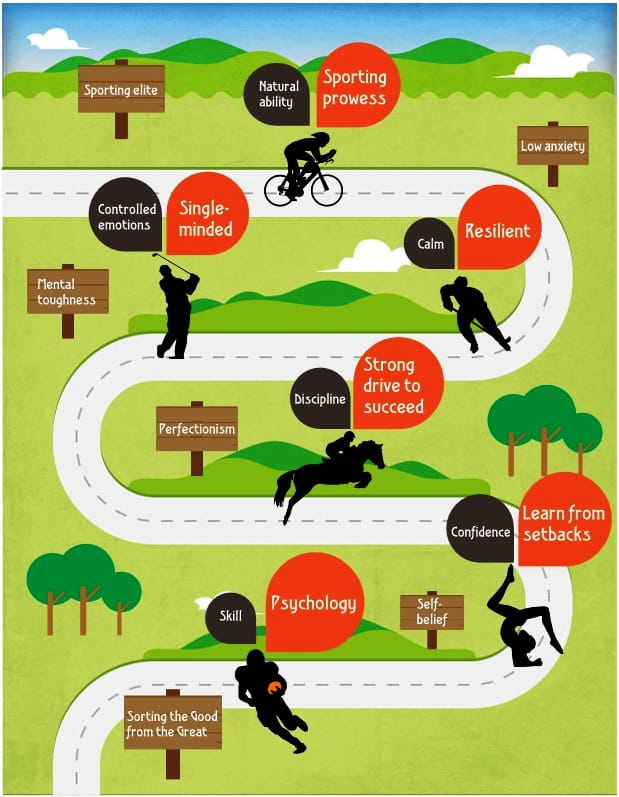 Low Anxiety
Elite athletes tend to have lower scores on anxiety scales than average performers, making them more resilient, emotionally stable, and better at remaining calm in stressful situations. Where amateur sportsmen and women may buckle under the pressure of competition, those at the top of their game are able to use their emotional stability to their advantage to stay cool, calm and collected in those crucial moments. In the first test of this Ashes series, James Anderson held his nerve when Australia were only 15 runs away from stealing victory from England to take that all important tenth wicket, sealing their win.
Mental Toughness
Despite losing three championship points in the third set, Andy Murray went on to win the men's Wimbledon final in an emphatic straight set victory. This kind of "mental toughness" is distinctive amongst elite performers, who are able to maintain unemotional, single-minded focus in the face of adversity, and is considered by experts to be a key attribute in sporting success. Indeed, Murray himself described the last game as, mentally, the toughest game he had ever faced. The psychological edge that mentally tough performers have over their opponents could be a key ingredient in defining those who attain the highest levels of sporting achievement.
Perfectionism
To be the best you have to strive for the best, and perfectionism is all about setting personally demanding standards. When the smallest of margins can make the difference between success and failure, discipline and a strong drive to succeed are crucial. Dave Brailsford, head of Team Sky and performance director of British Cycling, talks about the "aggregation of marginal gains" and the large impact that small improvements have on performance. This meticulous approach helped Chris Froome triumph in the Tour de France and ensured Olympic success for the Team GB cyclists at London 2012.
Self-belief
Losing is an inevitable part of any sporting career. However, elite sports performers view defeat as merely a small delay on the road to success. Their self-belief in their ability to succeed is undiminished by set-backs. An unshakeable belief in the ability to achieve competition goals is perhaps the most important attribute of any sports performer. The ability to perform is not enough; it's the self-belief in your ability to perform and succeed that is critical. Amateur performers may suffer self-doubt after losing; but elite performers use these losses as motivation, their belief in their abilities unbroken.
In summary
Defining what makes a champion is no easy feat, but the personality traits and characteristics considered here can be easily spotted in many of the sporting greats. Although there will always be differences amongst elite performers, it's clear that there are a few stand-out personality characteristics that can determine success. Yes, superior skills and training hard are vital, but amongst the elite it's the mind that is the winner.