Top tips for increasing the impact of your team coaching - part 2
Posted 10 July 2015 by
Katy Lyne - Principal Consultant at OPP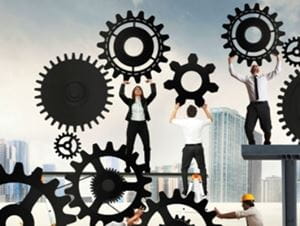 In my previous blog post, I set out five top tips for increasing the impact of team coaching based on my experience as an OPP Consultant. I'm aware of the increasing pressure on clients' budgets and the need to ensure that investment in team coaching inspires permanent change and makes a lasting difference to performance. With this in mind, I offer five more tips
1. Include real work issues in the programme
In part 1 I outlined the importance of focusing on 'how' a team is working together – using reputable tools, models and concepts to help explain and support. However, it is also important to explore actual work issues. In The Wisdom of Teams, Katzenbach and Smith illustrate that high performing teams have a passionate commitment to the team's mutual purpose and performance goals. Rooting team coaching in real work issues ensures the engagement of the team members by keeping the discussion relevant, and ensures that the models and tools you use (e.g. the team members' MBTI profiles) are closely linked to the day-to-day working of the team.
2. Support the team coaching with one-to-one coaching
In-depth team development requires courage to face what needs to be changed at whole-team level and individual level. In essence, a team is a collection of individual people who all bring their own strengths, development areas, hopes and fears into the team dynamic. One-to-one coaching provides the space for each team member to 'process' the issues raised in team sessions, as well as giving them the opportunity to work on their own strengths and development areas.
3. Focus on change – 'letting go' and 'letting come'
In his book Theory-U, Otto Scharmer outlines the process of transformational change within organisations, much of which is relevant in developing high performing teams. In order to fully take hold of an emerging future, organisations, and therefore individuals, need to 'let go' of past elements that are no longer serving them. This allows them to open themselves to the future emerging through their work – 'letting come'. Letting go relates to those things that hold individuals back (ego and self) from grasping the uncertainty and ambiguity of possibilities that are waiting to emerge. Within teams this means developing the ability to listen, to observe and to grow an "open heart, open mind and open will" for real change to occur. This also means developing the courage and ability to work in a space where there are no easy answers and where teams can explore possibilities in a non-judgmental way. The more teams can 'sit' with uncertainty and possibilities without shutting down, the more likely they are to be able to identify real issues and grasp new opportunities.
4. Allow the team to go at their own pace
Teams frequently move at a different pace to the one you expected. They push through an initial agenda, hungry to embrace change and learning, or it they may dive deep into issues that emerge after initial reflection. At other times barriers inhibiting team performance slow progress. Steering the overall agenda and objectives while allowing the team to find its own pace and path requires skilled facilitation. Should new, pressing issues appear, work with the team to redefine objectives. Close communication with the team leader is vital, as well as setting expectations with the whole team from the beginning that it is normal for issues to emerge.
5. Nurture your own growth as a team coach
As Bill O'Brien, Former CEO of Hanover Insurance identified: 'The success of an intervention depends on the inner condition of the intervener'. Team coaching can be exciting and rewarding, but demanding and exhausting too. Team coaches need to develop a supportive environment for change, the ability to constructively harness conflict, and the presence, personal awareness and resilience to deal with the turbulence that can arise from deep transformational work. Coaches need to commit to their own ongoing coaching, skills development, personal growth and best practice to ensure their team interventions have maximum impact.