What plant Type are you?
Posted 01 April 2015 by
Richard Stockill - MBTI Product Manager at OPP
Think of your MBTI Type and let your personality flower! We've re-imagined each of the 16 Types as colourful elements of the herbaceous border. If you were receiving MBTI feedback from Monty Don, Alan Titchmarsh or Charlie Dimmock, it might look something like this...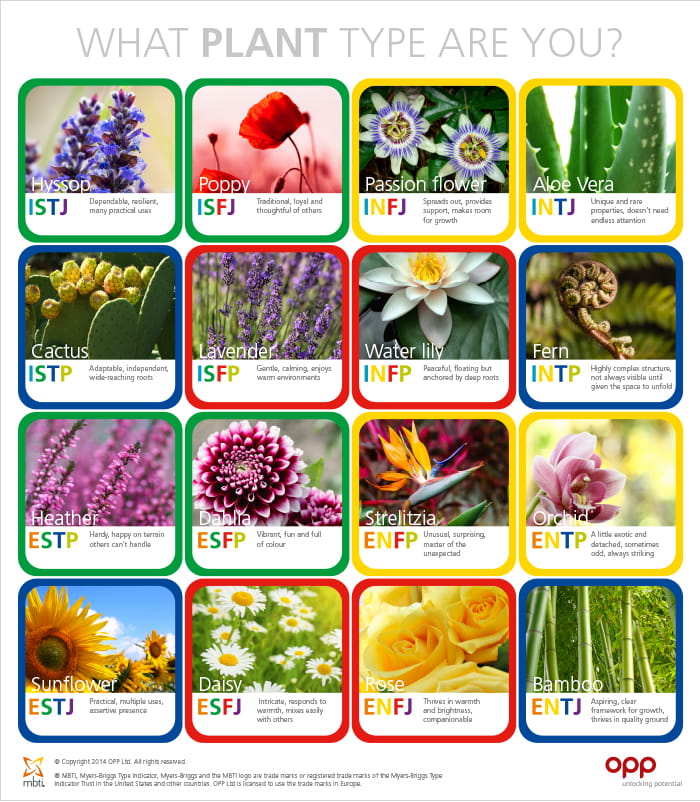 Download this type table as a pdf
To see our other fun type table resources, visit our Ways to illustrate and share type page.