Time to have some serious fun in L&D – part 1
Posted 04 September 2014 by
Penny Moyle - CEO at OPP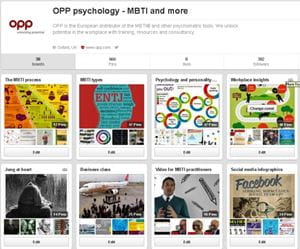 L&D is a serious business. Get it right, and you can transform an organisation, propelling it to high performance. Get it wrong, and the consequences can be dire.
The challenge is to convince commissioning managers that an intervention using high-quality tools adds value over and above taking a day out of the office together and having a bit of fun. Combining the two can work wonders; and the "high quality tools" part of the L&D equation doesn't need to be dull and worthy in order to achieve results. 'Serious' can also be fun!
With a tool like the MBTI assessment, you can have it all – the reassurance of a well-validated instrument, the opportunity to see colleagues in a different light outside the workplace, and the means to embed real learning through colourful, interactive resources. Making it fun adds greatly to an event's impact (more detail about how this works here), and we've found it to be an excellent way of keeping people engaged in a lasting Development Journey, rather than thinking of their MBTI experience as a 'one-off' session.
Over the coming weeks, I'm going to review the growing range of materials available to support MBTI practitioners, and (for those of you who want a helping hand) give some tips on how to access and keep abreast of these resources. I'll start with Pinterest – a treasure trove of fun type tables, images, cartoons, jokes and videos.
Pinterest is a relatively new arena for OPP, but it's proving to be very popular and our 'pinboards' are growing at an average rate of 60 new items per month. Part of Pinterest's appeal is its accessibility – the resources are laid out before you like a colourful menu, so you don't need to look too hard for resources to liven up your sessions. Our various pinboards have done a lot of the sifting for you already. For example, a single click from our Pinterest homepage can take you to all our practitioner videos; another will deliver all our MBTI infographics.
For those of you not familiar with Pinterest, we've put together a short video to help you get started and find your way around. Over the coming weeks, I'll be writing about more resources that enable a fresh, engaging and light-hearted approach to L&D within the MBTI framework, without losing sight of the important underlying learning goals. And, of course, if you have ideas about resources that you'd like us to create to make it even easier for you to combine high quality with high impact, or you want to share your own great ideas, do share them on Facebook, LinkedIn or Twitter, or let us know by email.