Your type of Santa
Posted 28 November 2014 by
Betsy Kendall - COO at OPP
If you were Santa, how would you approach the job? Our festive type table makes some MBTI® type-based, tongue-in-cheek suggestions. You can download your individual Santa type here.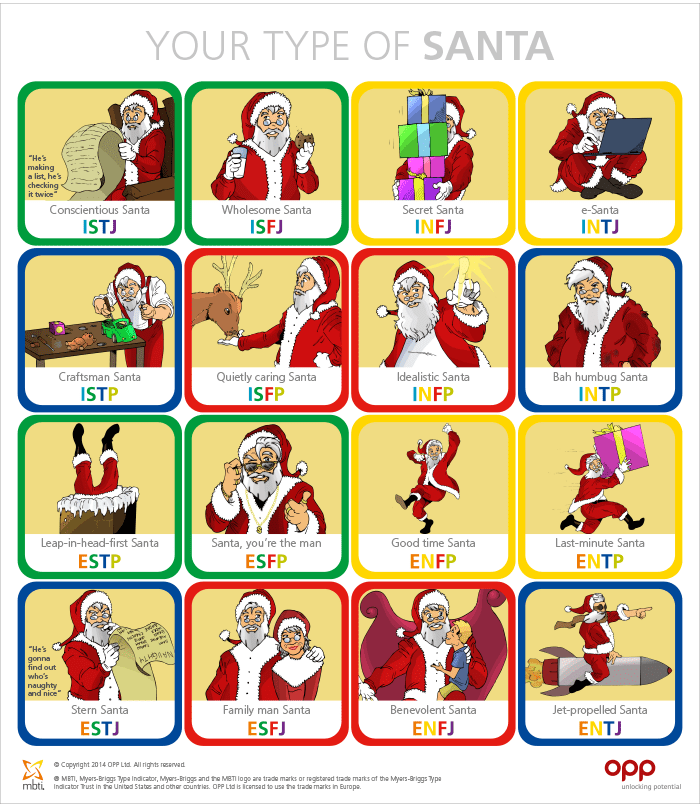 Download the pdf Santa type table here.
To see our other fun type table resources, visit our Ways to illustrate and share type page.