What's your MBTI sports type?
Posted 29 July 2014 by
Philippa Davis - R&D intern at OPP - and Betsy Kendall - COO at OPP
Reflecting on the fantastic sporting prowess displayed at the 2014 Commonwealth Games, we wondered which sports best capture the essence of each MBTI type. Here's what we came up with - what do you think? Please feel free to share alternative suggestions!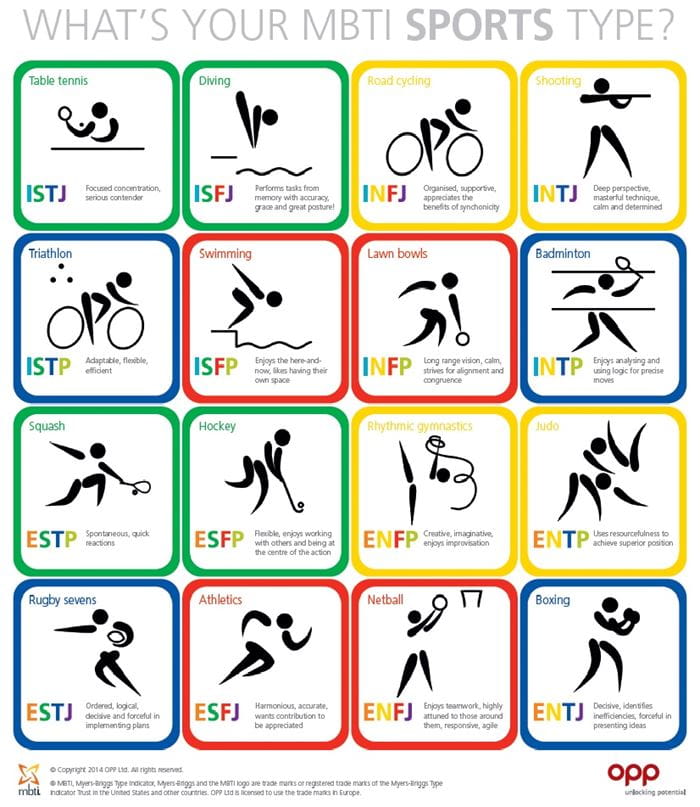 Download this type table as a pdf
To download individual types and see our other fun type table resources, visit our Ways to illustrate and share type page.