Thinking of using a personality assessment for development? Ten reasons why MBTI development with a qualified practitioner is the real deal
Posted 21 June 2013 by
Dr Penny Moyle, CEO at OPP Ltd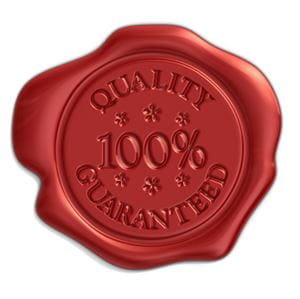 Look on any search engine for "personality assessment" and you'll be offered a whole raft of results: from providers of products and services for specific areas of development, to a mind-boggling array of online questionnaires offering to tell you all about your personality. Many of these assessments are free, and some even give you a four-letter type, which looks just like Myers-Briggs Type Indicator (MBTI) information. So why should you use a qualified practitioner to administer the genuine article when you can access personality information so easily? Here are ten reasons why the MBTI assessment is the real deal.
The MBTI instrument has over 70 years of research and validation proving it works.
It has been developed by international teams of psychometricians and psychologists, meaning that the MBTI questionnaire conforms to modern rigorous psychometric standards. The MBTI questionnaire gives robust results to support genuine insights, not just the rough approximation found in many free tools. Its standards of reliability (how consistently it assesses personality) and validity (the degree to which it measures what it sets out to measure) are exemplary, and information about the underlying research is readily available for independent evaluation.
Behaviour change comes from real-world application, not from four letters out of context.
Other assessments can give you a personality profile, and even a four-letter type – but so what? It is through the personal feedback process, unique to the MBTI approach, that qualified MBTI practitioners are able to facilitate powerful development. Built into the process is a focus on applying the results to real-life situations, which produces lasting value for individuals and organisations.
The MBTI questionnaire can be taken in many languages.
The only way to get an accurate picture of personality is to complete a questionnaire in your mother tongue. The MBTI assessment has been sensitively culturally adapted into over 20 languages to ensure it reports on personality type in a consistent way, whoever is being assessed. This delivers the most accurate psychometric results possible, and is a vital quality for today's multi-cultural society and use in international organisations.
The MBTI questionnaire is supported by a vast range of resources.
Written by world-renowned MBTI experts, and covering a diverse range of issues, there is a wealth of information available to help apply MBTI type knowledge to work and personal life. These resources are also available in many different languages.
When MBTI development is delivered by a qualified practitioner, you have a quality guarantee.
OPP only sells MBTI assessment materials to qualified practitioners, who have completed a thorough training programme, and have passed both theory and practical exams. They have been trained to use the instrument in an impactful way for individual and organisational benefits.
MBTI practitioners can build on the foundation of your MBTI knowledge over time.
The MBTI system can be used to support continuous personal development, and its insights can be applied to a vast range of personal and business challenges. Once you're familiar with the MBTI concepts, a qualified practitioner can accelerate your development by revisiting the MBTI framework, to build on your learning at different stages of your career.
MBTI practitioners sign up to a code of ethical conduct in relation to the appropriate use of the MBTI tool.
Because the MBTI instrument reveals personality preferences and not skills and abilities, practitioners know never to use it for recruitment. You can also always expect to receive a comprehensive feedback session from a qualified practitioner as part of getting your results. OPP will follow up on any reported instance of inappropriate or unethical use of the MBTI assessment.
OPP-qualified MBTI practitioners have access to free expert advice.
The OPP Consultant Help Desk is available to advise MBTI practitioners should they encounter an issue they are unsure about. This means everyone taking the MBTI assessment can expect a consistently top-notch service, even in the most tricky development situations.
Qualified MBTI practitioners can work side by side with OPP's psychologists.
OPP consultants are available to provide deep type expertise and psychological insights to MBTI practitioners whenever they might need the additional support in the design and delivery of MBTI development events - for example, designing and co-facilitating high stakes interventions.
The MBTI instrument can be complemented by a range of other robust personality tools.
There are many other high-quality psychometric assessments that can offer additional perspectives. OPP offers training and consultancy in several instruments that provide a helpful extension or complement to the MBTI framework. When used together, these different assessments can add layers of personal awareness that support really powerful development.