Look to your leaders to increase well-being
Why employee-manager relationships are so important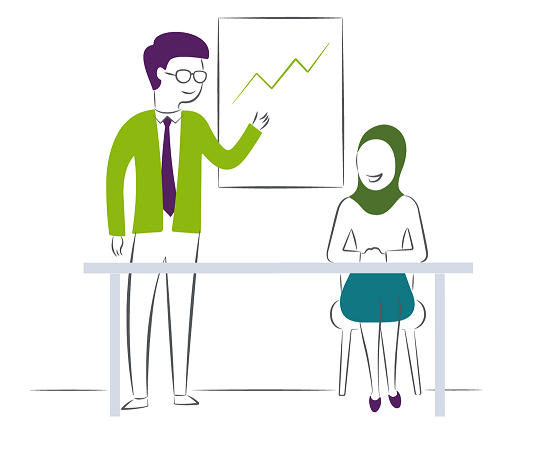 Research shows that an employee's relationship with their manager has an especially large effect on their well-being.2
The problem is not all managers are skilled at maintaining relationships. And positive relationships are not achieved with a one-size-fits-all strategy.
Why? Because different people need different things to have a great relationship. That's where the Myers-Briggs Type Indicator (MBTI) can help.
Understanding personality differences can:
Foster deeper relationships between managers and employees

Help both people communicate with each other better

Improve understanding and inclusion of differences
The Myers-Briggs Type Indicator helps people connect. And better relationships are built on connection.
Learn more about Why workplace well-being is the key to company performance. View webinar.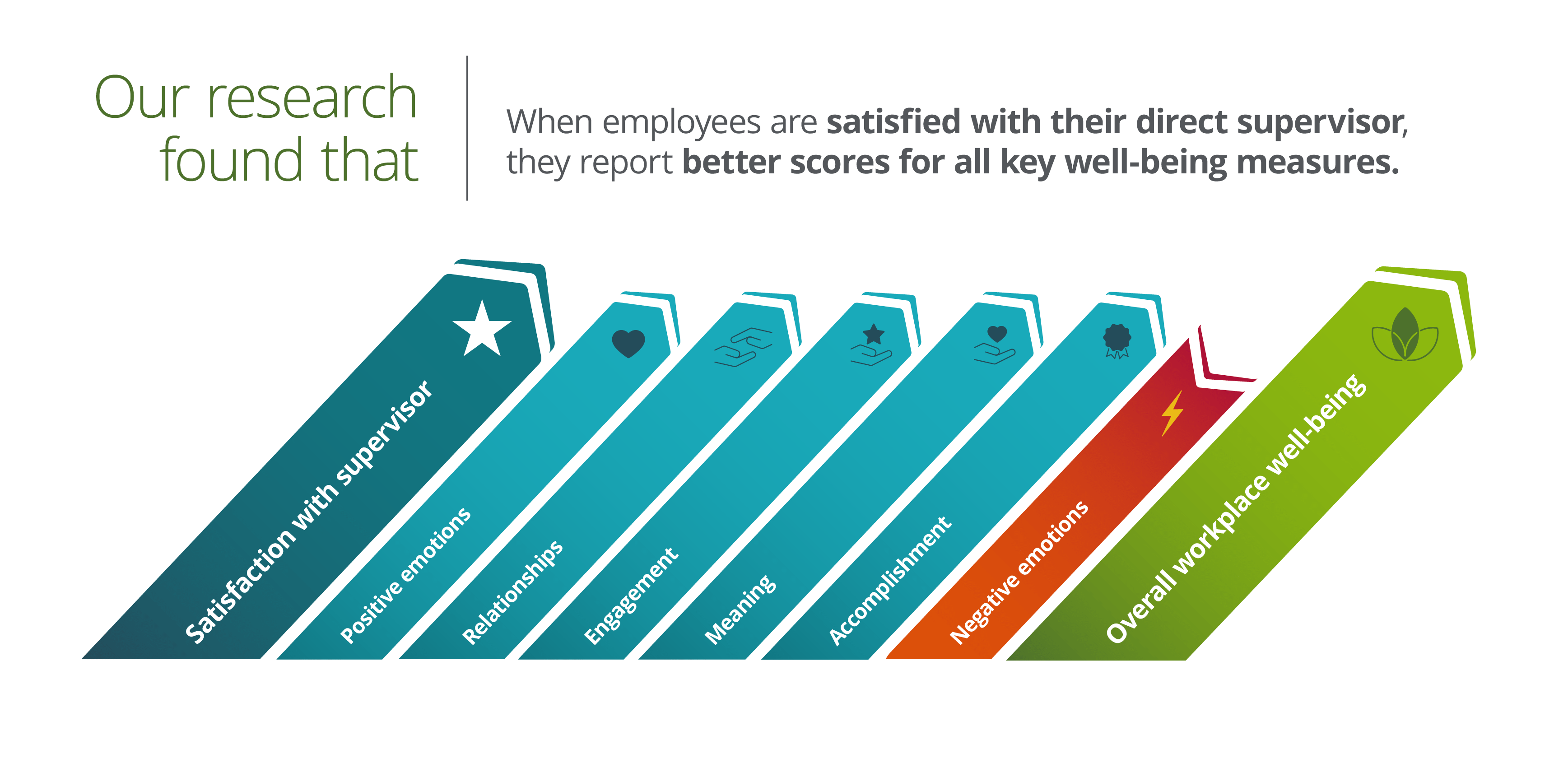 Want to learn more about what our multi-year global well-being study found? Including information on well-being over the last few years and more details about the importance of the manager-employee relationship, you can download the research summary report.
Want to participate in our upcoming research? Join our research panel.
Three routes to better manager relationships and employee well-being:
Run your own training for your managers by getting MBTI® certified
By getting MBTI certified, you can use your training to help your managers foster better relationships, be better leaders, and therefore help improve overall employee well-being. You can coach individuals, run team workshops, and help your organization perform better all around. Our certification program will give you everything you need to plan and deliver a workshop to help improve well-being.
Invest in developing your leaders and leadership capabilities
Leaders set the tone for inclusive workplace cultures where diversity of thought and personality differences can thrive. But, what are the skills and behaviors of inclusive leaders? A facilitated workshop series can take leaders through a flexibly-scheduled and high-impact development experience for increasing their inclusive leadership quotient and developing their inclusive leadership skillset.
Want first dibs on our newest leadership workshop? Let's chat.
Invest in a workshop for your managers (or your teams and their managers)
If you're looking for an instant impact for your employees, consider this virtual workshop facilitated by an expert consultant. Participants learn their own MBTI personality type, and then apply type to better appreciate differences in how to communicate and make decisions. Each workshop includes an individual action plan for participants to leverage their learnings.