What's your MBTI Type bake?
Posted 11 September 2015 by
Betsy Kendall - COO at OPP
The Great British Bake Off has become a much anticipated feature of autumn viewing in the UK. Along with its many international spin-offs - such as Bake off Brazil, The Best Baker (France), Bake Off Italia - there seems to be a huge appetite for the technical bakes and showstoppers. I think that part of the enduring appeal of the BBC's GBBO is that it's good clean fun – just like this latest fun Type table, which links a bake to each MBTI personality type.
Don't expect your Type's cake to be your favourite baking indulgence. I've simply identified an aspect of 16 different cakes and bakes that seem to me to capture something of the essence of each Type. My aim is that this Type table will create a little light food for thought.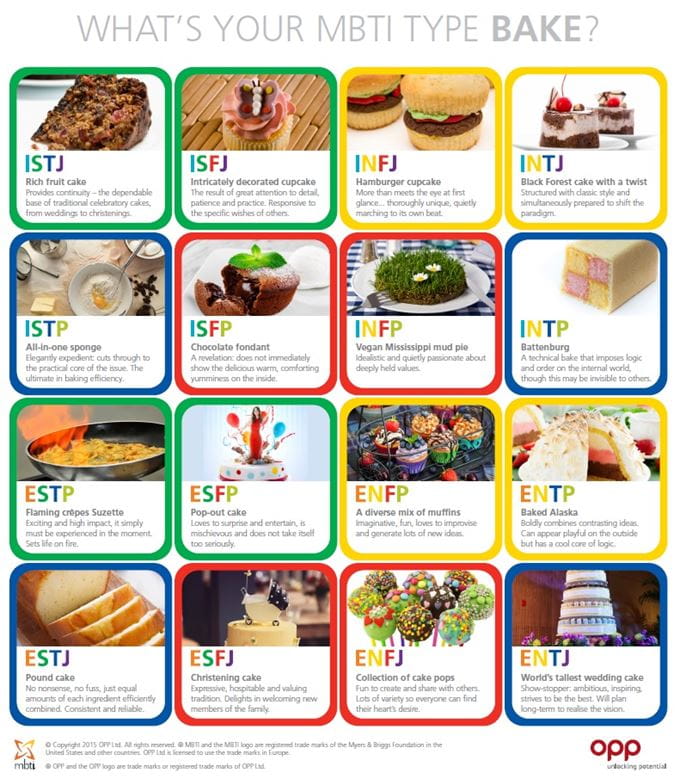 Download the fun Type table as a pdf