Introducing Personal Typies
Introducing Personal Typies™
Personal Typies capture the essence of your MBTI Step II profile
These new, free resources offer a novel way for MBTI practitioners to access the value of Step II for their clients.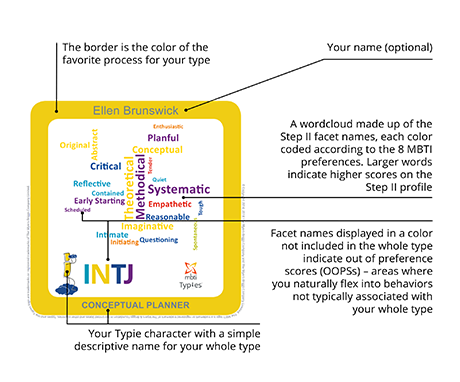 Following on from the success of the Typies™ (currently available in English, French and Dutch), OPP has created a simple online application that allows you to turn your MBTI Step II profile into a personalised pictogram that captures and displays your complete Step II profile in an eye-catching, fun and yet seriously engaging way.
Personal Typies are a way to share your rich and unique expression of MBTI type in an easy-to-read and fun format. They reveal the unique insights of your MBTI Step II profile.
The Personal Typies can be downloaded, printed and shared for free, in any way you choose – from Facebook posts to coffee cups.
Find out more in our Personality Matters blog post Typies get Personal.