Podcast welcomes Myers-Briggs for B Corp chat
Podcast welcomes Myers-Briggs for B Corp chat
Listen to Jeff Hayes, President and CEO of The Myers-Briggs Company, talk about why we became a B Corp
Assurity's Good Business Podcast talks to businesses and leaders who are making business better for the world
The podcast, which was launched by finance company Assurity in January 2021, has already featured Ben & Jerry's, Whole Foods Market, Cornell University, and B Lab.

Now, The Myers-Briggs Company is added to the list.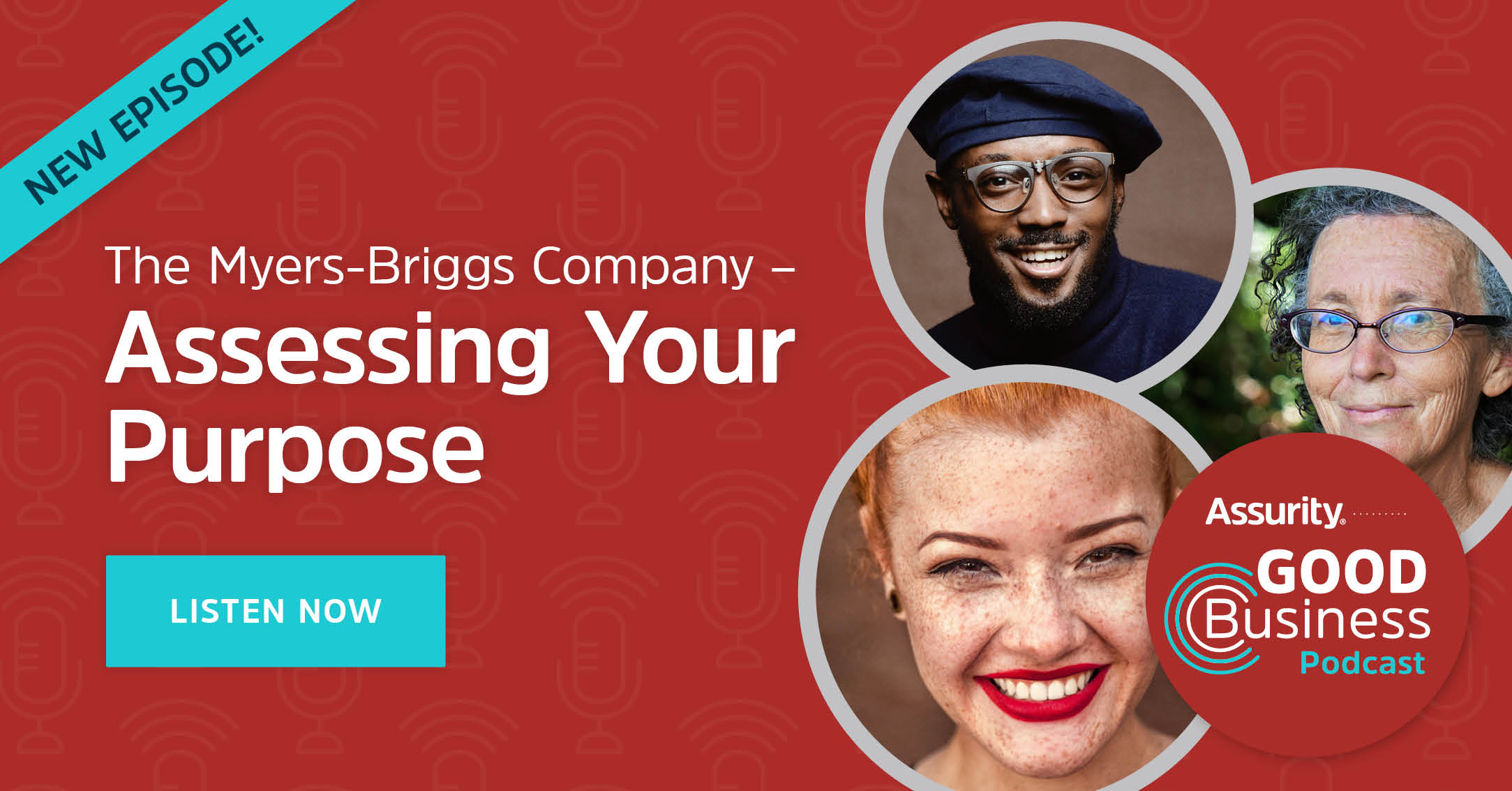 In
Assessing Your Purpose
, President and CEO Jeff Hayes talks about putting something back into the world.
He explains why The Myers-Briggs Company does what it does, why it became a
B Corp
, and what lessons he'd pass on to other businesses that want to make a bigger difference to people and planet.
Listen to the episode
and find out more
about the Good Business Podcast
.