ABP awards win
ABP awards win
The Myers-Briggs Company wins Association for Business Psychology award
After being shortlisted finalists for the last two years, our consultants were thrilled to become category winners at the ABP Workforce Experience Awards in October.
The Myers-Briggs Company (formerly OPP Ltd) has won the ABP Award for Excellence in Change Management.

Senior Consultants Ruth Patel and Ben Vernazza led on the design and delivery of the work – called Aligning organisational culture to facilitate the delivery of business goals – and were at the event to collect the award. Speaking afterwards, Ruth and Ben said, "We are delighted to have won the award! We're very proud of the work involved, which is making a real difference to how our client is managing change in their business."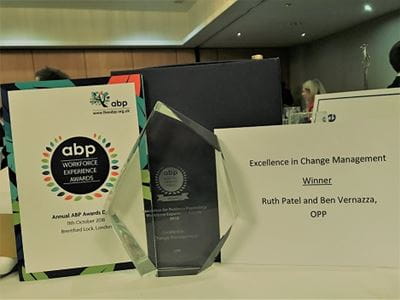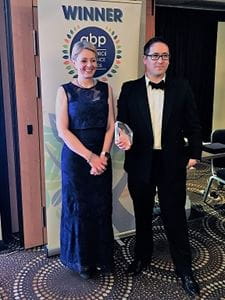 Huge congratulations to Ruth, Ben and the consultancy team for this outstanding effort!
The Association of Business Psychology (ABP) recognizes excellence in the application of psychology in business, and its annual awards ceremony – the ABP Workforce Experience Awards – rewards those who use business psychology to produce a positive impact on working lives. This year's event took place on 11–12 October in Brentford, London.