OPP consultants: aviation
OPP consultants: aviation
Coaching, resilience and MBTI Step II in the aviation industry
This week, OPP delivers an MBTI Step II training course as part of an ongoing programme that trains and develops coaches working within the aviation sector.
The coaches, the majority of whom have aircrew roles,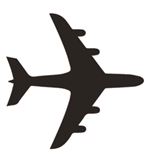 work in a demanding, fast-paced environment and deal with complex data under considerable pressure. The aim of this programme is to equip these coaches with the skills and tools to support their own coachees, and to ensure ongoing high quality coaching delivery within their organisation.
Our consultants provide coaching supervision. The supervision sessions provide a qualitative, normative and restorative space for the coaches and support them in their development as they become accredited coaches. We delivered an MBTI resilience workshop for this group, which helped coaches to increase their own resilience when working with coachees who are experiencing stress.
The programme also gives coaches an opportunity to qualify in MBTI Step I and Step II, allowing them to bring the MBTI framework into their coaching and develop a varied coaching toolkit to draw upon