OPP consultants out and about
OPP consultants out and about in Switzerland
Team development in Switzerland
This week, our consultants travel to Switzerland to deliver an MBTI team development session for a returning client in the medical technology sector.
The 26-strong team, known for being fast paced and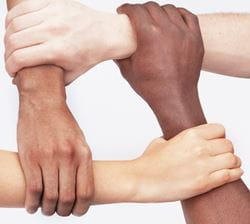 action oriented, has faced a challenging year and needed an opportunity to reflect and to celebrate their success. They wanted to recognise and articulate some shared team values, and identify a mutual sense of purpose.
Our consultants have designed a workshop using the MBTI framework to enhance the team's understanding of different styles and approaches. The workshop should enable the group to express their frustrations constructively and move forward into their new fiscal year in a positive way.
As well as introducing the MBTI framework as a powerful resource for better understanding their own and others' working styles, the session will encourage the team to celebrate their strengths and achievements, and to work together to articulate shared team values.