Typies - made for sharing!
Typies - made for sharing!
Typies page now includes share buttons for Facebook and Twitter
These hugely popular pictograms capture the essence of the 16 four-letter Types.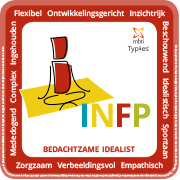 Typies are a free resource, enabling you to download and display your Type loud and proud. You can choose one of ten languages, specify the format of the image, and download the full set of 16 as a talking-point poster.
With the new social media share options, the march of the Typies is set to continue.
We have many other resources to illustrate Type and provide a memorable inroad into Type-based discussion. Check them out and spread the word – they're free to download!