OPP Consultancy delivers
OPP business psychologists on the road
Our current work is as diverse as ever – from developing management skills for a financial services organisation, to fostering an appreciation of personality differences in a church training college
OPP Consultancy often works with individuals and teams to deepen their self-awareness and improve their effectiveness when working with others. With some of our clients – including one we are working with this week – we also help develop specific management skills.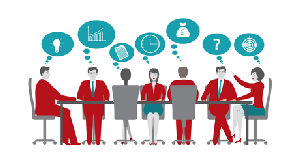 OPP Consultancy was invited by a financial services organisation to help build the confidence and capability of managers in conducting interviews when selecting new staff. As part of this work our team has been helping the business to shape its selection process based on a behavioural framework we designed specifically for them to help answer the question "what does GOOD look like around here?"
In a separate piece of work, two OPP consultants are working with Westcott House next week – a training college within the Church of England and the wider Anglican Communion. The purpose of the college is to prepare men and women for public ministry in the church. We will be working with people just starting their training, to help them consider how they can best work together as a group. We'll also be supporting those about to start their ministry in the community by helping them think about how their personality impacts their leadership style.
OPP helps all manner of organisations face the challenges of a busy and demanding workplace - find out more about our consultancy services here.