OPP MBTI type tables in Dutch
Fun type tables in Dutch
Three of our most popular fun type tables have just been made available in Dutch!
As part of our drive to make OPP resources available in different languages for MBTI® practitioners, we've followed our French-language versions of the Type tipples, Sports types and Shoe types tables with new Dutch versions.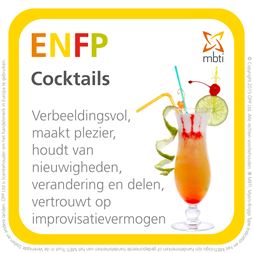 These fun MBTI-based type tables provide a light-hearted perspective on the typical characteristics of each MBTI type. They can be downloaded as complete charts, or as individual four-letter type images.
The Dutch type tables bring colour and humour to MBTI feedback sessions, as highlighted in our 'Serious fun with L&D' blog posts. They can also be printed on mugs, mouse mats, t-shirts, and other media.
The new versions can be found on our Dutch website.