Have your say: what's your ideal working environment?
Have your say: what's your ideal working environment?
Short OPP survey on personality type and the work environment
OPP has been looking for ways in which we and others can use our knowledge of Type and of the MBTI® approach to help people make the most of their working environment, and to help organisations design environments that work well for their people.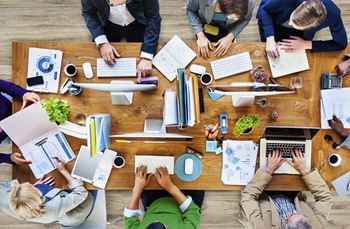 However, there is very little existing research in this area, and that's where we need your help. We've put together a short survey on Type and the work environment, and would greatly appreciate it if you could complete this. It should take you less than 10 minutes, and is entirely anonymous.
You can access it simply by clicking on https://www.surveymonkey.com/s/typeenviro. Once we've run the analysis, we'll produce an overall report, and post a link in our Personality Matters blog so that you can download a copy. We anticipate publishing this in June, so if you want your data to be included, you'll need to complete the work survey in May. Please do pass on the link to any friends or colleagues who know their 4-letter MBTI type.