OPP at Africa Congress of Psychology conference
OPP at Africa Congress of Psychology conference
OPP's Chairman Robert McHenry and CEO Penny Moyle will present MBTI® and 16PF®-based papers at the JvR Africa Congress of Psychology in May
The conference is hosted by OPP's African distribution partner JvR Psychometrics.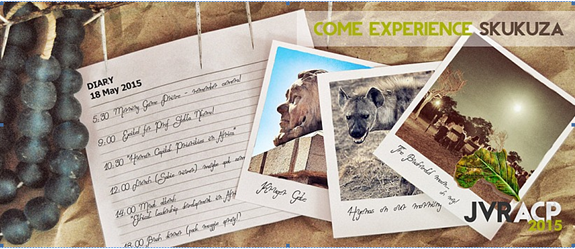 JvR ACP 2015 will focus on people development in Africa, with contributions from business leaders, HR managers, coaches, entrepreneurs, academics and more.
Penny will present one of four MBTI-based papers at a Global Personality symposium, with other contributions from members of CPP's R&D team. The symposium focuses on the challenges of developing personality assessments that have a global audience. Penny's paper, Lost in Translation? Challenges and Solutions for Translating Personality Assessments, looks at the issues involved, with a focus on the MBTI as an example of an assessment that continues to be adapted into new languages. The paper focuses on best practices, and considers a more global approach to developing new assessment items.
Robert and Penny will co-present Do personality assessments need separate national norms and does presenting personality assessments on smart phones distort personality measurement?, based on two studies. The first looked at different language versions of the 16PF questionnaire, to see if the creation of a single international norm group for the 16PF was possible. The second study looked at whether the presentation of an assessment via an iPhone application would produce different results from taking the assessment using a computer.
In addition to this, Penny will be taking part in a Type and Culture symposium, presenting A view on type and culture through the lens of Rosinski's cultural orientation framework.
It is estimated that around 11 million managers currently work in Africa. With growing demand, this figure is expected to rise to 23 million by 2018. There are many challenges to be faced during this growth period, and one of the aims of JvR ACP is to gain a better understanding of these, through new initiatives, research-based insights, and overviews of what has and hasn't worked in this huge, challenging market.
The conference takes place at Skukuza rest Camp, The Kruger National Park, South Africa, 17-20 May 2015. JvR Psychcometrics is an OPP Distribution Partner.