16PF reports now available in Japanese
16PF® reports now available in Japanese
Japanese 16PF Profile Reports and Interpretive Reports can now be ordered through OPPassessment
This is part of OPP's goal of widening language availability for our most popular reports.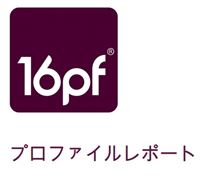 The publication of the Japanese Profile Report and Interpretive Report brings the language tally for both products to 20.
The 16PF Profile Report gives a fundamental picture of the respondent. Allied with the practitioner's judgement, this information can assist recruiters in making confident selection decisions.
The Interpretive Report provides a thorough explanation of a person's results on the 16PF personality factors, and makes predictions about related personality matters, providing a solid basis for 16PF feedback discussions.
For general information on language availability for OPP's tools, click here.