MBTI pays off for online financial solutions provider
MBTI work pays off for online financial solutions provider
Marketing analytics team goes offline to take on board some team-enhancing MBTI® insights
OPP associate Sheelagh Dunn recently ran an MBTI team development session for a marketing analytics team at a leading online financial solutions provider.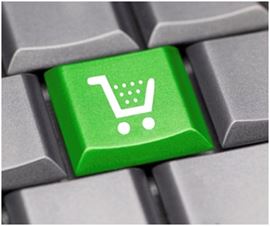 The session was delivered off-site to a team of ten based across the UK, France and Germany. The aim was for the group to get to know each other better and pick up tips on how they could interact more effectively.
"Initially some people were a little sceptical of the process", commented the marketing analytics team leader, "but after the development session it was clear to everyone in the room that both the MBTI methodology and the trainer were very good. The group dynamism was great, and I saw the energy increasing as the session progressed."
The team leader was very impressed with Sheelagh's setting-up and handling of the four-hour session. He was also completely won over by the MBTI framework.
"The MBTI is a great enabler within teams, and a great enabler for managing professional relationships", he commented. "It is very well designed. Some tools over-simplify, while others take a lot of effort to understand, which can put people off. MBTI insights are clear and immediate, and it really resonated with the team. We all felt it was a great approach to define your profile through discussion, rather than just being told who you are – that can be frustrating."
Looking back on the session and thinking ahead to further possible applications of the MBTI model, the team leader reflected on how one or two problems he had encountered in the past could have been avoided had the development taken place earlier. As leader of a group of highly intellectual professionals in a hugely successful, digitally-based business, it has given him a lot to think about.
"For example", he says, "my preference is for Thinking, whereas it turns out the majority of my team have a Feeling preference. I now realise that this needs taking into account when it comes to providing one-to-one feedback in a way that resonates with the individual.
"The MBTI insights are very helpful for this kind of communication, and will continue to be so, both within the team and in the wider organisation. It gives us a language and framework for future development work."