CPI 260 Qualifying Programme in Abingdon
CPI® 260 Qualifying Programme in Abingdon
Rare chance to attend the three-day CPI 260 Qualifying Programme
Due to customer demand OPP is running a CPI 260 training course later this month.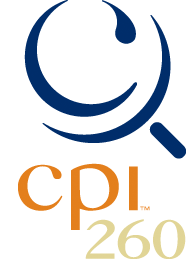 The training equips you to use the CPI 260 personality assessment tool for personal and professional selection and development. It brings tremendous depth of insight and analysis to strategic leadership selection, talent identification and management development. It is incisive at all levels, including the top rungs of senior management.
Accurate and objective, the CPI 260 questionnaire provides an in-depth measure of professional and personal styles and offers a vibrant portrait of the individual as seen through the eyes of others. It is also the perfect business coaching tool.
Seize this rare opportunity to become CPI-qualified!
The course takes place at Milton Hill House, OX13 6AF, 26-28 November 2014