Introducing Typies
Introducing Typies®!
New, free, downloadable type characters to brighten up anything you can print on!
Typies are a new way of expressing and sharing your MBTI type. These free images are a simple, colourful and meaningful way for you and others to express and share your personality type.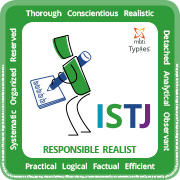 Typies capture the essence of each of the 16 MBTI types in a colour-coded image.
Typies are a free resource designed to be downloaded and shared – whether electronically, by email or via social media, or by being printed onto everyday objects.
Currently available in English, we are working on developing Typies in more languages soon. The images are available in two formats – the square image shown above and a simplified version showing the Typie character, four-letter type and descriptive name. Download Typie images.