Centenary Endurance expedition voyages with MBTI and 16PF
Centenary Endurance expedition voyages with MBTI and 16PF
The Royal Navy and Royal Marines' Antarctic Endurance 2016 Expedition has chosen the MBTI® and 16PF® tools to help crew members build self awareness and enhance teamworking skills
The Antarctic Endurance 2016 expedition is taking its inspiration from the epic adventure of explorer Ernest Shackleton's Endurance Expedition, as part of a three-year research programme focusing on team dynamics, performance and resilience in the context of adventurous training.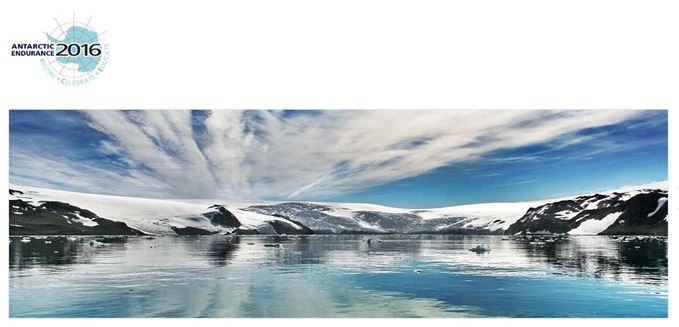 The research will centre on a six-week sailing and mountaineering expedition to the Antarctic and South Georgia in January and February 2016, a century on from Shackleton's incredible survival story.
Lieutenant Commander Karl Santrian from the Royal Naval Leadership Academy, who is an MBTI and 16PF Practitioner, will be assisting with team selection, and in developing effective team dynamics during the build up to the voyage. Part of this will involve MBTI and 16PF feedback and team development sessions, with each participant receiving an MBTI Personal Impact Report and a 16PF Practitioner Report.
The first training weekend has just been held and the expedition candidates all attended an MBTI feedback session. Karl also helped the candidates explore how their MBTI personality type might affect their interactions during the six week expedition. This is particularly important as the team will often be operating under intense pressure, as well as living together in the close confines of the yacht for long periods of time at sea.
The Expedition Team Leader is Commander Tim Winter of the Royal Navy, supported by Deputy Team Leader Major Tony Lancashire of the Royal Marines.
"I am very excited by the prospect of leading a team to stand on the shoulders of Shackleton", says Tim. "Antarctic Endurance 2016 is for the inspiration of others; a celebration of the Endurance Expedition's centenary and the strength of character in the young members of the Naval Service today; and the education of a wide range of organisations on the subjects of team dynamics, high performance and 'Life Changing Experiences'."
The research programme will be used to educate the Naval Command, Ministry of Defence and industry in key aspects of team dynamics and leadership that can be applied across the full spectrum of military operations, management and business.
We will be following the progress of Antarctic Endurance 2016 with keen interest on our news pages over the coming months.