OPP's Robert McHenry becomes President of ETPG
OPP Chair becomes ETPG President
OPP Executive Chairman Robert McHenry has been elected President of leading psychological testing organisation ETPG – the European Test Publishers Group
As part of Robert's 12-month presidency, OPP will be hosting the annual meeting of the ETPG in Oxford in 2015.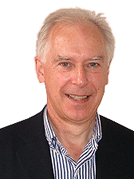 The European Test Publishers Group is a trade association that helps to create, maintain and improve the psychological test publishing community in Europe. Its growing network of assessment publishers has members working in many countries and many contexts, including clinical, educational and organisational.
The ETPG has grown steadily since its foundation in 1991. The group encourages interchange between its pan-European members, developing position statements on key testing issues and contributing to scientific, professional and societal debates on the role of psychological testing across Europe.
Robert's election reasserts OPP's position at the centre of the European test publishing industry.