10 percent off Introduction to Type and Conflict
10% off Introduction to Type and Conflict
All through 2014 – OPP's 25th anniversary year – we are offering discounts off selected titles in the MBTI® Introduction to Type series.
May's special offer title deals with conflict and how the different MBTI types can address and manage it.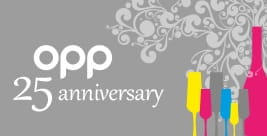 Introduction to Type and Conflict is aimed at anyone working in a situation where better conflict management would improve the working day. It is a handy resource for practitioners leading conflict management sessions too.
The booklet also includes a summary of basic MBTI type concepts too, just in case the individuals or teams you're working with don't already know their MBTI best-fit type.
The content gets to grips with tackling conflict situations, and is indispensible for anyone required to work with people whose type preferences differ from them.
Normally retailing at £17, you can buy Introduction to Type and Conflict with 10% off during May. Just call or email us and quote "ITT-Conflict" to claim the discount, between 1 and 31 May 2014.
Keep checking the "Hot Topics" section of our homepage each month to view the latest Introduction to Type special offer!