OPP at the 13th European Congress of Psychology
OPP at the 13th European Congress of Psychology next week
OPP's contribution will consist of three presentations and a poster session.
Organised by the Swedish Psychological Association, in conjunction with the European Federation of Psychologists' Associations (EFPA), ECP 2013 is a platform for new scientific research in the field of psychology, presented to and discussed by scientists and practitioners from Europe and the rest of the world.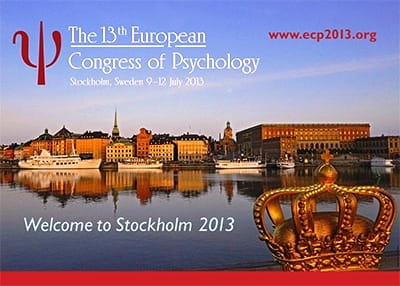 OPP's spoken presentations will deal with the following:
Quality versus Quantity: Why the Big One is not Enough
You Didn't Hire Me Because of My Facebook Profile?
An Exploration of Organisational Culture Characteristics across UK, French and Dutch Managers
We will also have a poster presentation: Evaluating Training Effectiveness and Return on Investment - a Practical Guide.
The ECP is held every second year as a showcase for current research and field evidence, with a program aimed at scholars and practitioners alike. The event provides an excellent opportunity for participants to interact, by exchanging and debating new directions in the broad area of psychology.
The conference takes place 9-12 July 2013 in Stockholm, Sweden.