New MBTI German products
New MBTI© German products
OPP's new feedback materials for MBTI practitioners and clients are available in German.
Customers can now order German language versions of the MBTI Feedback Kit, Development Workbook, Flip A Type Tip and Feedback cards.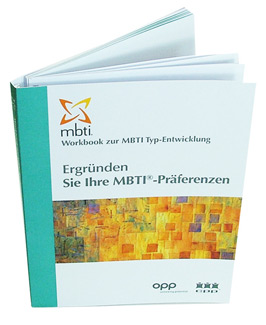 These materials were developed following customer feedback, with the aim of bringing type to life and helping users apply it in their everyday working lives.
The Development Workbook (10 pack), Flip A Type Tip (4 and 10 pack) and Sample Pack (one Workbook and one Flip A Type Tip) will be available at a special introductory price until 1 February 2013.
We'll be expanding the language availability further over the next few months.
Information about the new feedback materials is available in German on OPP's German website. You can also order the German materials from our English shop.