Introduction to Type and Project Management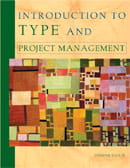 MB6177
Introduction to Type and Project Management
Apply MBTI® type principles to all project phases
Improve every phase of your project by applying MBTI type principles.
Psychological Type and project management are established frameworks used in today's workplaces. This booklet brings them together to support each other for better project outcomes. The booklet begins with an overview of psychological Type, then project management practices and processes. The booklet then looks at project management from the perspective of each of the 16 personality Types. The booklet also contains case studies and examples to bring the power of using personality Type in project management to life.
Related products
Apply MBTI insights to other common challenge areas.