Team Development using the MBTI Instrument
Team Development using the MBTI® Instrument
Learn to manage, design and run your own team events
Underpinned by your MBTI knowledge, this practical workshop gives you models, exercises and resources to help you build your own impactful bespoke team events.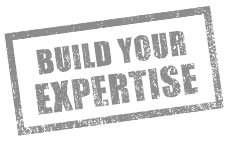 This workshop will build upon the knowledge gained from your MBTI Foundation course. It will teach you the specifics of how to set up a team event, including how to help groups address problems and improve their effectiveness working as a team. Following this workshop, you will be able to create your own tailor-made team events and decide on appropriate exercises and flow for the team you're working with.
1 day (Equivalent to 6 CPD hours)
On completion of this workshop, you will be able to apply the new skills you have learnt to:
Contract effectively
Plan and design a team event
Facilitate effectively
Carry out action-plans and continuing development
Evaluate the impact of the intervention
No time to create your own team event? Get everything you need to deliver an The Myers-Briggs Company-designed, off-the-shelf team event on our 'How to deliver MBTI team events' workshop
The course was booked for me by an administrator, who was very complimentary about the help she received from your coordinator. The trainer's knowledge and facilitation of the course was first class and ensured we all gained maximum learning. Overall it was an excellent course that has given me the knowledge and skills to feel confident about delivering team events.
Robert Priddy, Chief Inspector, Gloucestershire Police Authority. Gloucestershire Police Authority
The practical exercises and materials will give you the confidence to tackle common team issues, such as improving communication, managing change, resolving conflict and solving problems. You will explore three models of team behaviour and receive two essential books to add to your professional library: Introduction To Type and Teams and Measuring Results of MBTI Type Training: ROI in Action.

Learn how to manage a team event from initial request to conclusion – receive a handy set-up checklist to use time and time again
Understand the different stages of building a team event: contracting, design, delivery and evaluation of MBTI team workshops
Discover and become familiar with theories about teams and when to apply each, including Lencioni's Five Dysfunctions of a Team, Tuckman's team model and the Johari window
Learn facilitator tips – see MBTI team exercises in action on the day, know what to observe and understand how and when to use feedback
Learn how to evaluate the return on investment of MBTI development
Establish processes for action planning and put in place methods for following up
MBTI qualified practitioners
Filter by date:
Select courses starting between
Filter by location:
Calendar
Select courses starting between