Management and skills development workshops
Management and skills development workshops
Improving interpersonal skills in managers
and key individuals

Our consultants deliver high impact learning to address individual development needs in powerful and practical workshops tailored to fit your organisational context.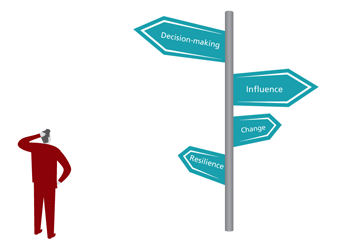 Effective interpersonal and management skills are essential to organisational success. Our range of tried and tested, off-the-shelf workshops aid the development of key management capability and can be tailored to to ensure the content is pitched at the right level and matches organisational initiatives and internal messaging. The workshops can incorporate The Myers-Briggs Company's leading psychometric tools, or not, depending on the type of workshop and your preferences.
We frequently work with clients to combine a series of workshops into a modularised development programme to support the ongoing development of key people and teams. This provides flexibility for how and when the development is delivered. It also allows the opportunity for people to apply the learning back in the workplace and review progress. By focusing development on the key challenges and objectives of the organisation, our workshops make a measureable and lasting impact on performance.
We can support individuals, managers and teams in developing self awareness, skills and strategies for handling a range of organisational challenges, including:
Managing change
Effective communication
Influencing others
Negotiation
Delegation
Selection and recruitment
Dealing with pressure

Decision making
Leadership
Feedback
Enhancing emotional intelligence
Performance management
Handling conflict
Emotional intelligence
This list is not exhaustive and there are many other reasons why clients ask for our help. Please contact us to find out more about how we can support you.
National Church Institutions
A leadership development programme designed to help drive the necessary cultural change in a highly devolved institution. "It was one of the things that

[The Myers-Briggs Company, formerly OPP]

specialised in, with its work in behavioural areas. Our issue wasn't just about competence – it was a cultural change that we needed."
Read more Consultancy case studies