Coaching cards
New resources for MBTI practitioners
Colourful coaching cards bring Type and Type dynamics to life for MBTI coaches
OPP's focus on coaching continues with the launch of two brand new products - coaching cards for MBTI practitioners.
Each set of cards helps to make Type and Type dynamics accessible so they can enrich and enhance any number of coaching conversations.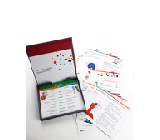 Coaching Cards: Integrating Type explores the distribution, differences and development of Type, and introduces useful coaching models.
Coaching Cards: Type Dynamics goes deeper into Type dynamics, looking at dominant functions, the role of the auxiliary function, and stress reactions.
Packaged in a sturdy presentation box, the card sets come with full instructions on how to use them.
The cards work as standalone resources for MBTI practitioners, and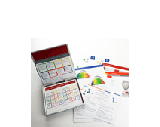 are explained in full on our Coaching: Integrating the MBTI Instrument and Coaching: Leveraging Type Dynamics courses.