ENFP
ENFP: MBTI® personality profile
ENFP personality types are energetic and motivational.
This introduction to the ENFP personality type, based on the Myers-Briggs® Step I personality assessment, can help ENFPs to understand how they interact with others, and what careers they might enjoy.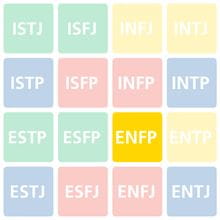 ENFP strengths
Moving quickly from one project to another, ENFPs are willing to consider almost any possibility and often develop multiple solutions to a problem. Their energy is stimulated by new people and experiences.
Potential development areas for ENFPs
ENFP people may not follow through on decisions or projects, and risk burning out from over-committing or following every possibility. They may also have trouble determining priorities.


Want to know if you're an ENFP? Take the official MBTI assessment today using code ENFP10 for 10% off.
Typical characteristics of an ENFP
ENFPs are typically friendly and expressive as well as innovative and energetic.
Their most common characteristics are shown here in the form of a fun Typie, which you can download and share.
ENFP careers & career ideas
The ideal working environment for ENFPs is one that encourages and rewards creativity, fosters teamwork and offers opportunities to work with a variety of people, particularly in order to support and enlighten them. ENFPs tend to be attracted to jobs in coaching and development, teaching and religious callings, as well as the creative arts. More insight about ENFP jobs can be found in our Introduction to Type and Careers.

ENFPs under stress
An ENFP will typically become stressed in the situations shown in this MBTI stress head illustration. In these circumstances you will tend to be over-worried, withdrawn, tunnel-visioned and prone to extreme emotions. Download and share* this ENFP stress head to remind yourself and your colleagues about the things that stress ENFPs.
ENFP relationships
An ENFP is keenly perceptive about people and they also experience feelings of wide ranges as well as intense emotions. Their partners will see them as versatile and enthusiastic.
Read our blog post on "What if your date is not your type?!"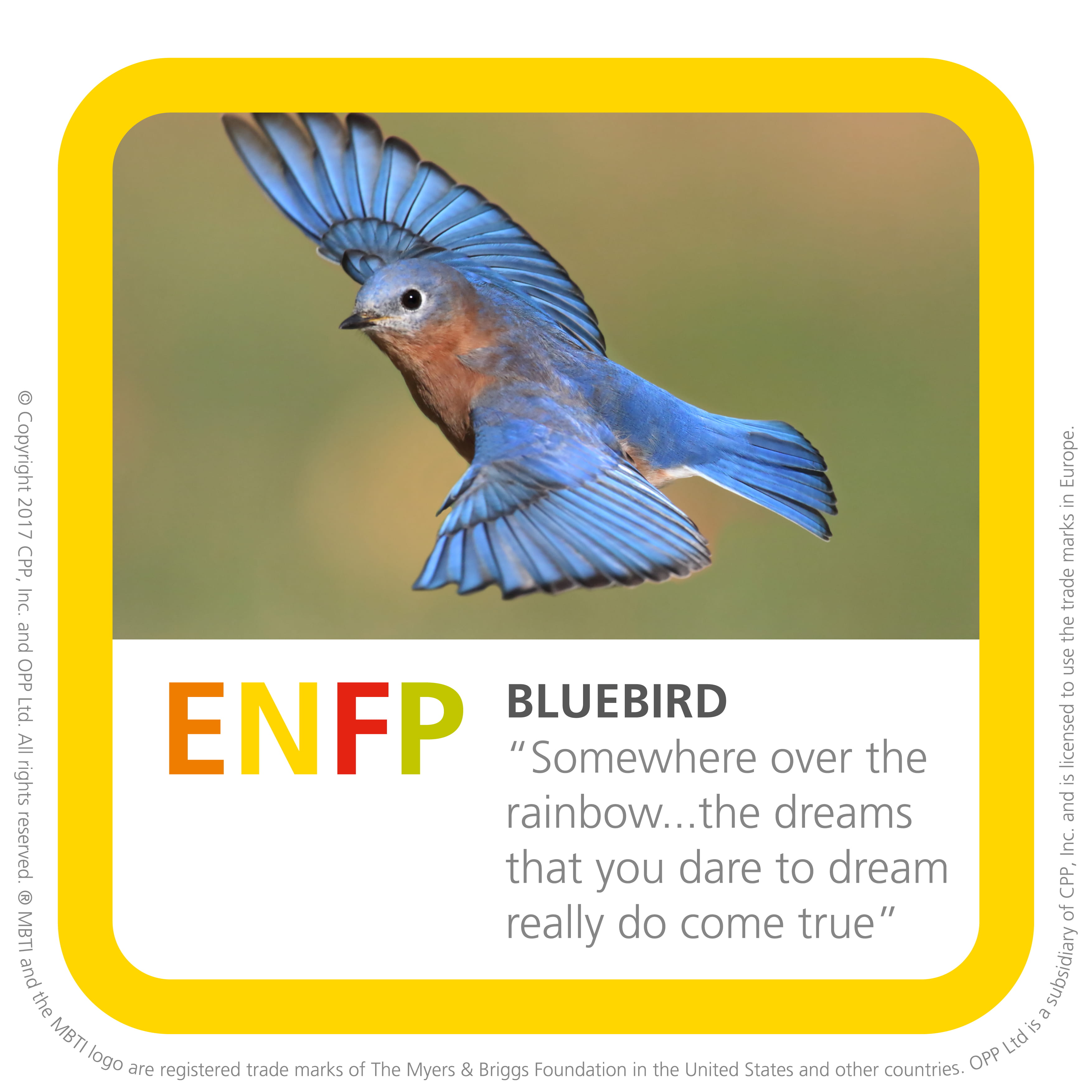 Fun ways to share ENFP characteristics: