MBTI Link and Learn
OPP on the road
First regional MBTI Link and Learn event a great success for Type practitioners – more to follow!
Enhance your skills and network with MBTI practitioners in your area with OPP's new MBTI Link and Learn events
Last week saw the launch of our new MBTI Link and Learn events, with the first event taking place in Bristol.
Type insights in a city near you
Created to maximise convenience for practitioners all over the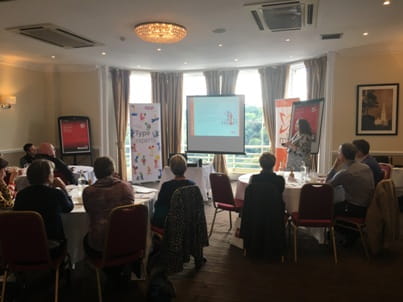 UK, these events take practical, Type-related expertise out to different regions. The two 45-minute sessions (equivalent to 1.5 CPD hours) offer valuable insights into using the MBTI framework for leadership development and coaching people under everyday stress. The session topics were chosen for their relevance to the current business climate, and we're delighted to report that the response was very positive.
"Both [sessions] were really helpful," said one participant, who works as a training consultant. "I got the opportunity to think about MBTI in specific forms...very topical and relevant to my work as a coach and facilitator."
Another participant said, "I would like to do it all again to learn even more!"
All participants received an OPP pack which included new Type materials such as the Quick Guide to Everyday Stress, and our latest research findings on Type and the workspace.
More MBTI Link and Learn events
There are more events planned and the next one is in Dublin on November 22. Book your place and find out more about the MBTI Link and Learn sessions.