OPP consultants out and about: healthcare
OPP consultants out and about: healthcare
MBTI and TKI training out in the field
OPP's consultants use different tools with different healthcare clients this week
Following a number of MBTI development events for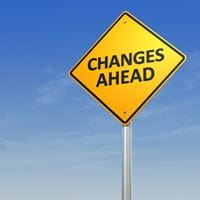 a large healthcare organisation last year, the organisation has experienced some change and identified a need for increased personal resilience and more supportive teams.
As a result, our consultants are delivering four half-day MBTI sessions aimed at raising delegates' self-awareness, to allow team members to gain a deeper appreciation of colleagues and their different ways of working.
Elsewhere in healthcare this week, a cross-team development session built around the TKI instrument is being delivered to explore preferred approaches to conflict, and to increase both their self-awareness and their awareness of others.
In the construction and extraction sector our consultants are delivering an MBTI group feedback session for a client in the Netherlands. The session focuses on helping the senior retail team become more aware of their preferences and the impact this may have on others.
And finally, we continue to deliver coaching supervision sessions to a group of internal coaches. Another busy week!
Read more about OPP's consultants and case studies here.