OPP consultants out and about – media
OPP consultants out and about – media
Media group uses MBTI Step II to develop leadership.
OPP's consultants deliver a leadership development experience to senior leaders in a large media group this week.
Each leader explores their MBTI Step II profile in a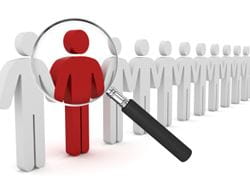 face-to-face session with one of our consultants, during which they will also consider feedback given by their peers and colleagues. The session is part of a wider development programme that aims to deepen participants' self-awareness and consider their impact on others.
Staying with the media angle, OPP consultants are delivering developmental coaching sessions as part of ongoing work with a multinational online media company. The project aims to support executive level team members in developing their capability to work at a more senior level.
Elsewhere, two of our consultants are delivering a team event for an organisation in Brussels. The client asked us to design and deliver an event that would increase team spirit, create a team identity and help participants to make the most of a newly established structure and hierarchy. We suggested using the TKI instrument, to help team members better understand how they interact with, question and influence colleagues and stakeholders, and how to make use of different approaches to get the best out of interactions and relationships.
The workshop was designed to enable the team to more clearly articulate the purpose of the unit as a whole, and the contribution of roles within it, leading to wider sharing of best practice and better management of workloads.
Learn more about OPP's business psychology consultants, and see other clients and case studies here.