OPP business psychologists out and about in London
OPP business psychologists out and about in London
Our business consultancy work this week includes workshops in change management and capability-based interviewing
OPP are out on the road every week delivering a range of business psychology services. Over the next few days we're delivering workshops for diverse London organisations.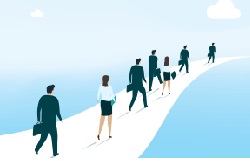 On Wednesday OPP Consultancy is delivering part one of a two day development programme for a group of 14 GPs working for a healthcare charity. The MBTI-based programme
addresses communication issues
tackles problem solving
develops change management skills
helps GPs expand their roles to become champions in the care of patients with long term illness.
On Thursday, we deliver the first of four workshops providing capability-based interview skills-training for managers at a company working in the pensions industry.
The workshops are the culmination of the capability framework design work we completed for the organisation last year
We previously developed an 'interview question bank' and piloted it with a cross-section of the company's employees and managers
With the groundwork behind us, we are now delivering workshops to equip managers in capability-based interviewing.